NEC C&C Foundation Awards 2016 C&C Prize
- Recognition of outstanding contributions to innovative technology and the pioneering of new technical fields, spintronics technologies and deep-learning technologies -
Tokyo, October 13, 2016 - The NEC C&C Foundation today announced that the 2016 C&C Prize will be awarded to two groups for their contributions to the R&D of spintronics technologies, neural network and deep-learning technologies. Professor Hideo Ohno will represent Group A and Professor Geoffrey E. Hinton will represent Group B. Each recipient will be recognized with a certificate of merit and a plaque. Each group will also receive a cash award of ten million yen.
The C&C Prize was established in 1985 and is awarded to distinguished persons in recognition of outstanding contributions to R&D activities and pioneering work related to the integration of computers and communications technologies and the social impact of developments in these fields. This year's two recipient groups are outlined below.
The prize ceremony and acceptance speeches will be held on Wednesday, November 30 from 15:00 at the ANA InterContinental Tokyo.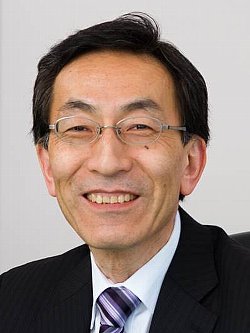 Professor Hideo Ohno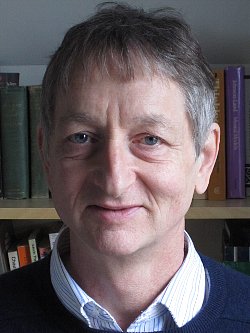 Professor Geoffrey E. Hinton
Main features of the new technologies include the following:
2016 C&C Prize Recipients
Group A
Professor Hideo Ohno
Professor, Research Institute of Electric Communications, Tohoku University
Citation
For Pioneering Contributions to the Research and Development of Spintronics Technology
Achievement
It goes without saying that large-scale integrated semiconductor circuits constitute a core technology of information and communications technology (ICT). They also support the evolution and development of society as the foundation of information-processing systems. However, their products and fields are major energy users. This is because the amounts of information dealt with by Big Data and the IoT continue to expand. Moreover, as processing becomes increasingly sophisticated, high-level integration of high-performance and energy-saving capabilities is a key requirement for the integrated circuits and components.
Anticipating such societal development and a rise in requirements, Professor Hideo Ohno thought of applying the electron spin of magnetic materials to electronics technology. He then went on to develop spintronics technologies one after the other with the aim of creating innovative high-performance components.
He also conducted applied research focused on the excellent energy efficiency offered by spintronics technologies. Notably, he himself played a leading role in the creation and development of the field of spintronics technology research. He achieved the world's first crystal growth of III-V ferromagnetic compound semiconductors, building models of ferromagnetic expression in compound semiconductors, controlling phase transitions between ferromagnetism and paramagnetism, and proposing and demonstrating many different new components consisting of ferromagnetic semiconductors.
Prof. Ohno also devoted himself to the establishment of research and development systems. Through these endeavors, he contributed to the fostering of superior researchers in his field by constructing fabrication infrastructure, by establishing international research centers for the creation of innovative spintronic elements. Moreover, his achievements have gone well beyond the academic realm, to make the technological breakthroughs for industrial applications needed by the society of the future. In consideration of Prof. Ohno's pioneering work on spintronics technology described above, Prof. Ohno highly deserves the C&C Prize.
Group B
Professor Geoffrey E. Hinton
Emeritus Professor, University of Toronto
Distinguished Researcher, Google Inc.
Citation
For Outstanding Contributions to Neural network Research and the Pioneering Development of Innovative Deep-learning Technology
Achievement
Artificial intelligence (AI) is a fundamental technology that is essential for the provision of efficient and sophisticated services and the resolution of increasingly complex social challenges. Going forward, it is expected to develop into a technology with enormous potential for energizing society through its application to many different industries. AI research is now experiencing its big boom. The combination of powerful deep-learning algorithms, advances in big-data processing technology, and huge increases in computing power have brought us to a stage where artificial intelligence is capable of taking on previously impossible challenges. It is safe to say that we are about to enter a period of full-fledged application and popularization.
Professor Geoffrey E. Hinton is the foremost contributor to the establishment of neural network technology. He has made major contributions to the development of the Boltzmann machine, backpropagation algorithm and other many fundamental technologies of neural networks. In a seminal paper in 2006, he proposed an efficient learning procedure to allow deep multilayer networks to be "pre-trained" without requiring any labeled data. The procedure was used to achieve dramatic improvements in speech recognition. Moreover, in 2012, in a major competition of image recognition, Prof. Hinton's team used deep convolutional neural networks to achieve a major improvement over other regularization methods. This result had a big impact on a lot of researchers in the machine-learning field.
The deep-learning technology that he developed was a breakthrough in the field of machine learning. It accelerated the practical application of machine learning to industrial fields, becoming the driving force in the development of artificial intelligence as it exists today. Through his pioneering roles, he has made major contributions not only to the development of information and communications technology, but also to socio-economic and industrial development. This is a record of achievement that fully deserves the C&C Prize.
See the attachments for profiles and detailed achievements of the recipients:


Attachment 1: Profile and Detailed Achievements of Group A Recipient of the 2016 C&C Prize


Attachment 2: Profile and Detailed Achievements of Group B Recipient of the 2016 C&C Prize

For additional information, please visit the NEC C&C Foundation website at: http://www.candc.or.jp/
***
About the NEC C&C Foundation
The NEC C&C Foundation is a non-profit organization established in March 1985 to foster further growth in the electronics industry by encouraging and supporting research and development activities and pioneering work related to the integration of computers and communications technologies, that is, C&C, and ultimately to contribute to the world economy and the enrichment of human life. The Foundation is funded by NEC Corporation.
The Foundation currently has two main activities. It presents the annual C&C Prizes to recognize outstanding contributions to R&D activities and pioneering work in the area of C&C. Candidates are recommended from all over the world. Each prize winner receives a certificate, a plaque, and a cash award (ten million yen per group). As of 2016, 106 prominent persons had received the prize. In addition, an Outstanding Paper Award for Young C&C Researchers is awarded annually to outstanding paper(s) presented at an international conference overseas with the support of a grant from the Foundation. Each recipient is given a cash award of 200,000 yen.
The Foundation also gives the following two grants: (1) grant to enable researchers in Japan to attend international conferences overseas to make presentations in the field of C&C and (2) grant to non-Japanese researchers in Japan.
For additional information, please visit the NEC C&C Foundation website at: http://www.candc.or.jp/
About NEC Corporation
NEC Corporation is a leader in the integration of IT and network technologies that benefit businesses and people around the world. By providing a combination of products and solutions that cross utilize the company's experience and global resources, NEC's advanced technologies meet the complex and ever-changing needs of its customers. NEC brings more than 100 years of expertise in technological innovation to empower people, businesses and society. For more information, visit NEC at http://www.nec.com.

The NEC Group globally provides "Solutions for Society" that promote the safety, security, efficiency and equality of society. Under the company's corporate message of "Orchestrating a brighter world," NEC aims to help solve a wide range of challenging issues and to create new social value for the changing world of tomorrow. For more information, please visit

http://www.nec.com/en/global/about/vision/message.html

NEC is a registered trademark of NEC Corporation. All Rights Reserved. Other product or service marks mentioned herein are the trademarks of their respective owners. © NEC Corporation.