NEC C&C Foundation Awards 2015 C&C Prize
- Recognition of Outstanding Leadership and Contributions Promoting Big Data Technologies and Network Virtualization Technologies -
*** For immediate use October 16, 2015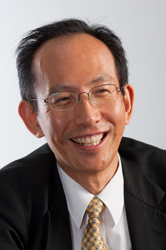 Professor Masaru Kitsuregawa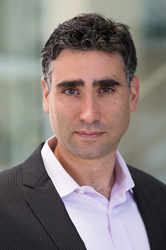 Dr. Martin Casado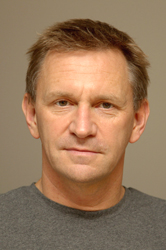 Professor Nick McKeown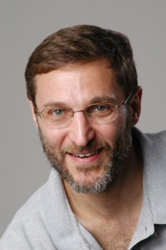 Professor Scott Shenker
Tokyo, October 16, 2015 - The NEC C&C Foundation today announced that the 2015 C&C Prize will be awarded to two groups for their contributions to the development of big data technologies and network virtualization technologies. Professor Masaru Kitsuregawa will represent Group A and Dr. Martin Casado, Professor Nick McKeown and Professor Scott Shenker will represent Group B. Each recipient will be recognized with a certificate of merit and a plaque. Each group will also receive a cash award of ten million yen.

The C&C Prize was established in 1985 and is awarded to distinguished persons in recognition of outstanding contributions to R&D activities and pioneering work related to the integration of computers and communications technologies and the social impact of developments in these fields. This year's two recipient groups are outlined below.

The prize ceremony and acceptance speeches will be held on Monday, December 21 from 15:00 at the ANA InterContinental Tokyo.

Main features of the new technologies include the following:
2015 C&C Prize Recipients
Group A
Professor Masaru Kitsuregawa
Professor, Institute of Industrial Science, the University of Tokyo
Director General, National Institute of Informatics
Citation
For Outstanding Leadership and Pioneering Contributions to Leading the Research and Development of Advanced Information Technologies for the Era of Large-scale Digital Data
Achievement
Today, a wide variety of information is rapidly increasing through the spread of social media and video content distribution over the Internet. It is believed that if more of this information could be collected, accumulated, and learned from (a process known as big data analytics), the results could be used to effectively resolve many issues facing society in recent years.

Prof. Kitsuregawa has long been involved in researching sophisticated database systems. In particular, he has achieved various pioneering and significant breakthroughs in research areas such as parallel database processing methods, high-speed database engines, computing hardware, and high-performance storage systems. He also led these research areas at the international level, and demonstrated actual system performance and effectiveness through various significant achievements.

Moreover, broadly anticipating technological and institutional issues in the age of massive digital information, also named "information explosion," Prof. Kitsuregawa has also been a pioneer in launching collaborative industry-government-academia projects to find solutions. As a very prominent leader in Japan, he has made various research efforts, including service- and legislation-related initiatives. Those have led to innovative and comprehensive contributions to the growth of R&D to resolve the issues. These pioneering activities have significantly contributed to the development not only of information and communications technology but also Japan's economy and industry. As a result, he is being recognized with the 2015 C&C Prize.
Group B
Dr. Martin Casado
Fellow and SVP, VMware Inc.

Professor Nick McKeown
Professor, Stanford University

Professor Scott Shenker
Professor, University of California, Berkeley
Citation
For Pioneering Research in Advancing Networking Technology and Outstanding Contributions Promoting the Development of Software-Defined Networking
Achievement
Information and communications technologies (ICT) have become a foundation of social activities in recent years. As such, these technologies must provide flexibility and efficiency and therefore be able to respond quickly to changing requirements and usage environments. However, there were still many physical limitations on the communication devices that play a vital role in networks, and these limitations were too often creating barriers to improved network performance. Software-defined networking (SDN), a term that refers to both the concept of controlling network behavior by using software and the technologies used to do so, eliminated these restrictions by decoupling data-transfer functions into a data plane and control plane in a network. Today, SDN becomes a core technology being implemented to continue to resolve the issues of infrastructure bottlenecks in data centers and carrier networks. This in turn will lead to more innovations in social infrastructure and the launch of a new era of the Internet of Things (IoT) in networking in which diverse and voluminous data can be distributed widely but securely.

Dr. Martin Casado, Prof. Nick McKeown, and Prof. Scott Shenker are the originators of the SDN movements, and OpenFlow protocol which was created as an interface to program the communication devices. They have combined their various talents and taken leadership roles in developing technologies for SDN and OpenFlow. The team developed various open-source platforms and tools. In addition, by involving academia, device vendors, telecommunications carriers, and service providers in research at an early stage, they have been able to cultivate and operate eco-systems that have led to widespread practical application of the SDN concepts. They also promoted the development and adoption of SDN by leading the standardization movement and encouraging the open-source community. Their achievements as ICT infrastructure innovators are highly remarkable. As a result, they are being recognized with the 2015 C&C Prize.

See the attachments for profiles and detailed achievements of the recipients:


Attachment 1: Profile and Detailed Achievements of Group A Recipient of the 2015 C&C Prize


Attachment 2: Profile and Detailed Achievements of Group B Recipients of the 2015 C&C Prize

For additional information, please visit the NEC C&C Foundation website at: http://www.candc.or.jp/
***
About the NEC C&C Foundation
The NEC C&C Foundation is a non-profit organization established in March 1985 to foster further growth in the electronics industry by encouraging and supporting research and development activities and pioneering work related to the integration of computers and communications technologies, that is, C&C, and ultimately to contribute to the world economy and the enrichment of human life. The Foundation is funded by NEC Corporation.

The Foundation currently has two main activities. It presents the annual C&C Prizes to recognize outstanding contributions to R&D activities and pioneering work in the area of C&C. Candidates are recommended from all over the world. Each prize winner receives a certificate, a plaque, and a cash award (ten million yen per group). As of 2015, 104 prominent persons had received the prize. In addition, an Outstanding Paper Award for Young C&C Researchers is awarded annually to outstanding paper(s) presented at an international conference overseas with the support of a grant from the Foundation. Each recipient is given a cash award of 200,000 yen.

The Foundation also gives the following two grants: (1) grant to enable researchers in Japan to attend international conferences overseas to make presentations in the field of C&C and (2) grant to non-Japanese researchers in Japan.

For additional information, please visit the NEC C&C Foundation website at: http://www.candc.or.jp/

About NEC Corporation
NEC Corporation is a leader in the integration of IT and network technologies that benefit businesses and people around the world. By providing a combination of products and solutions that cross utilize the company's experience and global resources, NEC's advanced technologies meet the complex and ever-changing needs of its customers. NEC brings more than 100 years of expertise in technological innovation to empower people, businesses and society. For more information, visit NEC at http://www.nec.com.

Based on its Mid-term Management Plan 2015, the NEC Group globally provides "Solutions for Society" that promote the safety, security, efficiency and equality of society. Under the company's corporate message of "Orchestrating a brighter world," NEC aims to help solve a wide range of challenging issues and to create new social value for the changing world of tomorrow. For more information, please visit
http://www.nec.com/en/global/about/solutionsforsociety/message.html.

NEC is a registered trademark of NEC Corporation. All Rights Reserved. Other product or service marks mentioned herein are the trademarks of their respective owners. (C)2015 NEC Corporation.