Displaying present location in the site.
Sustainability Advisory Committee
Sustainability Advisory Committee
In fiscal 2022, the Sustainability Advisory Committee was newly established to promote management for sustainability as a means to improve corporate and social value. The CFO and the officers in charge of promoting sustainability hold regular high-level discussions with external sustainability experts with the goal of confirming the direction of the Company and improving its efforts in an era of high uncertainty and rapid change.
Committee members (outside experts)
The following three experts are committee members.
Peter David Pedersen (Chair)

Co-Founder, Next Leaders' Initiative for Sustainability (NELIS)
Professor, Graduate School of Leadership and Innovation, Shizenkan University
Chairman, Transagent Co., Ltd.
Outside Director, Marui Group
Independent Outside Member of the Board, Meiji Holdings Co., Ltd.

Born 1967 in Denmark, resident of Japan for more than 30 years.

Graduated from the Institute of Cultural Anthropology, Copenhagen University. In 2000, Peter David co-founded E-Square Inc., one of Japan's first sustainability consultancies, and worked on numerous CSR/sustainability projects with leading Japanese corporations.

He co-founded NELIS in 2015.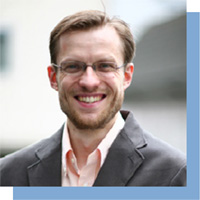 Masaru Arai

Chair of the Japan Sustainable Investment Forum (JSIF)
Senior engagement consultant at Federated Hermes EOS
Member of the FTSE Russell ESG Advisory Committee
Member of the FTSE Russell Sustainable Investment Advisory Committee
Former board member of the United Nations-supported Principles for Responsible Investment

Masaru Arai graduated from Keio University's Faculty of Business and Commerce in 1972 and completed a course on Arabia at The American University in Cairo in 1976. In 1972, he joined Daiwa Securities Co. Ltd., and after serving in such capacities as president of the company's subsidiary in Australia, he joined Daiwa Asset Management Co. Ltd. in 1992. At this company, he assumed the positions of chief investment officer in 2003, and director and chief investment officer in 2006, retiring from the company in 2011. Since 2003, he has been involved in the field of responsible investment and has served on the sustainable finance-related committees and other committees of the Ministry of the Environment, the Ministry of Economy, Trade and Industry, and the Ministry of Foreign Affairs of Japan.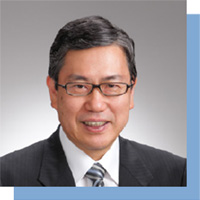 Asako Nagai

Managing Director at Business for Social Responsibility (BSR)

Asako Nagai holds dual master's degrees in Business Administration and Science from the Ross School of Business and School of Environment and Sustainability at the University of Michigan. Prior to joining BSR, she had more than 10 years of experience leading global sustainability strategies at Sony Corporation. She also played a role in shaping the industry framework for the Responsible Business Alliance (RBA). In 2013, Asako joined BSR, a global organization that works with its network of more than 300 member companies and other partners, and promotes sustainability including "Business and Human Rights."