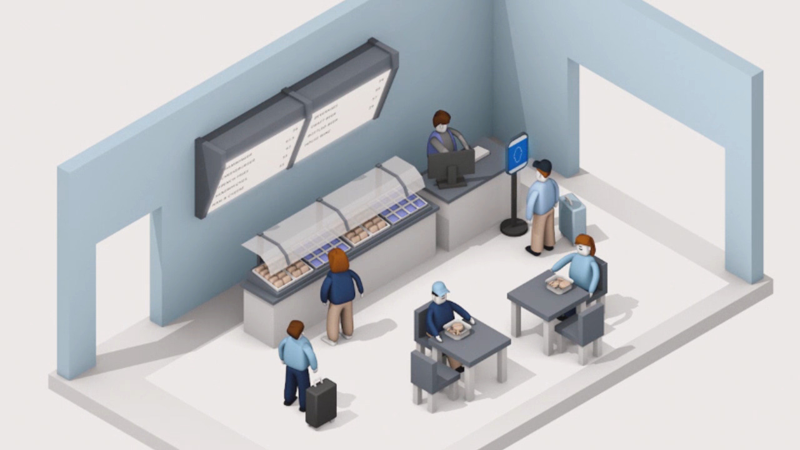 Enabling the Cashless Airport
Air travelers are often pressed for time while transiting from a flight check-in counter to a boarding gate, after an often-long security screening process, and hence are often left with little time for shopping at an airport retail store. Adding to this frustration is the need to show a boarding pass multiple times, which slows down the overall shopping experience and wastes the valuable time of in-store staff. Furthermore, international travelers may not have the correct currency or may be offered an unfavorable exchange rate, and duty-free allowances vary per country with regulations that often change.
NEC believes seamless payment solutions which utilizes biometric authentication can create a faster and highly customized airport shopping experience for air travelers. By using a biometric identity token as a mechanism to verify payments, travelers no longer need to show a boarding pass multiple times in order to purchase goods and services, creating an overall better end user experience. Doing so can allow users to spend more time in stores increasing the potential of higher spending. Customers can also enjoy targeted offers and other personally relevant information depending on their destination, which can be included as part of the overall seamless airport experience.

Offering seamless payment solutions in airport retail locations offers many potential benefits to merchants. Using biometric authentication eliminates the need for a traveler to show a boarding pass, reducing in-store queues and freeing up the time of in-store staff. Furthermore, retailers who do use biometric information will benefit from highly granular demographic information which can then in turn be used for in-store promotions. Biometric authentication also affords a very high degree of security, which is important as physical IDs are sometimes checked when using a credit card, which requires time, and biometric authentication can prevent a lost or stolen credit card from making an illegal purchase.