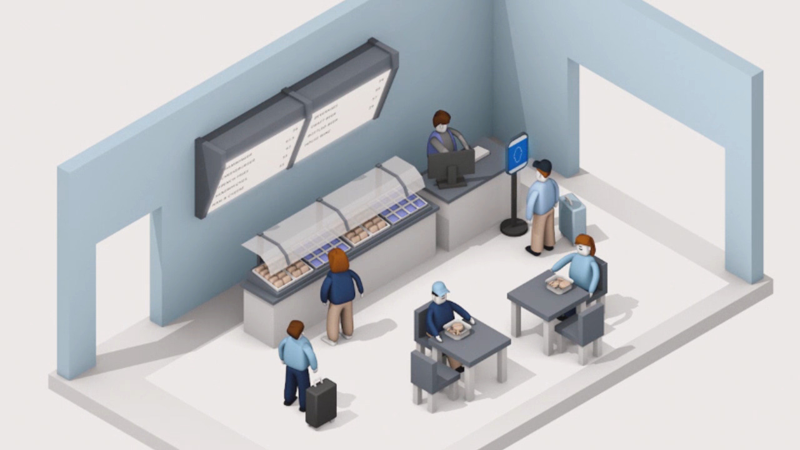 Enabling the Cashless Airport
Air travelers are often pressed for time while transiting from a flight check-in counter to a boarding gate. They have little time for shopping at an airport retail store.

Adding to this frustration is the need to show a boarding pass multiple times, which slows down the overall shopping experience and wastes the valuable time of in-store staff.

Today, the need to reduce crowds at an airport also means that there may be fewer staff stationed at each store to serve customers. This is where Digital ID can deliver seamless, contactless payment solutions that enable passengers to make purchases easily and securely.
NEC offers Digital ID management platform that eliminates the need for a traveler to show a boarding pass, reducing in-store queues and freeing up the time of in-store staff. By scanning a face to authorize a seamless payment instead of taking out cash, a traveler also reduces the contact with a staff member, keeping safe distancing all the time.

Digital ID utilizing biometric authentication also affords a high degree of security, which is important as physical IDs are sometimes checked when using a credit card, which requires time, and biometric authentication can prevent a lost or stolen credit card from making an illegal purchase.


*

Of course, for passengers who prefer cash and credit card payment, they should always be accepted.