Effortless Check-In and Bag Drop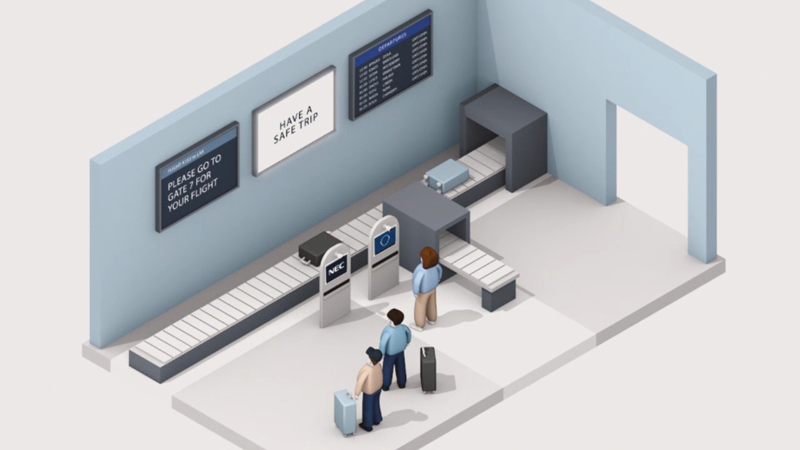 Hassle-free Check-in and Bag Drop
One key recommendation by IATAⅰ to restart aviation is the implementation of temporary biosecurity measures through contactless means.

This means collecting detailed contact information in advance of travel. Passenger processes can be done in advance at home, such as the printing of bag tags, boarding passes and other documents.
NEC offers biometric technology to facilitate fast, secure and touchless airline customer check-in and baggage drop off at the airport. This not only ensures a smoother experience but also reduces the amount of contact, thus reducing the risk of infection.

Airline passengers can opt-in to use their Digital ID to quickly check-in and drop baggage without the need to show a passport and boarding pass. They can conveniently take a photo of themselves using a smartphone-based app and can be enrolled in the service within minutes. Even with a face mask, they can choose to be identified, reducing contact and maintaining hygiene. They should also have the need to bypass biometric authentication and choose the traditional route.

Implementing biometric authentication for airline check-in and baggage drop off benefits not only to consumers but also to airports, and airlines. They can operate with fewer staff, unlocking considerable efficiencies and reducing the risk of infection.