Simple, Frictionless Boarding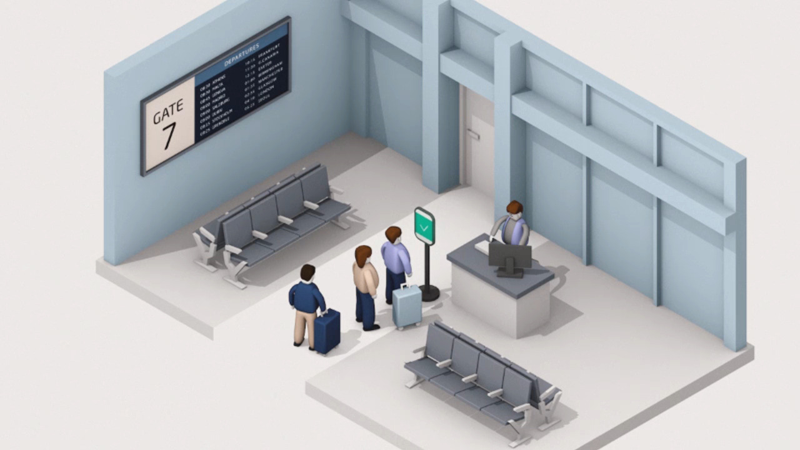 Board your Flight with Ease
The boarding process is often a chaotic, manual process that consumes time, effort and manpower.
NEC offers a simple, frictionless boarding solution which significantly reduces the time needed to board an aircraft, while avoiding large crowds from forming from a bottlenecked situation to ensure safe distancing.

The NEC solution automates the entire boarding process and allows air passengers to use a Digital ID as an authentication system. This hence eliminates the need for boarding passes.

The system is also fast and can identify passengers in less than two seconds on average. Customer identities are automatically verified using biometric data so there is no need to manually inspect a traveler's passport and boarding pass.

Customers can enjoy easy access to their flight, and ground staff no longer need to reissue lost boarding passes. With fewer documents to check, each flight requires fewer gate agents to be physically present.

With a faster process, there will be more on-time departures so customers enjoy a better experience and airlines to avoid excessive tarmac fees and regulatory fines. Just as important, the improvement means safer, more hygienic travels by minimizing contact between travelers and ground agents.


*

There may, of course, be passengers who are unable or prefer not to use biometric data. Traditional boarding should still be available.