Displaying present location in the site.
New services are expected in all fields through the use of potential M2M technology.
Agriculture-related data can be collected and stored by using fixed-point observation through agricultural sensors and moving observation that utilizes terminals. Quality and productivity can be improved through expertise in the field of agricultural production, and distribution can be stabilized.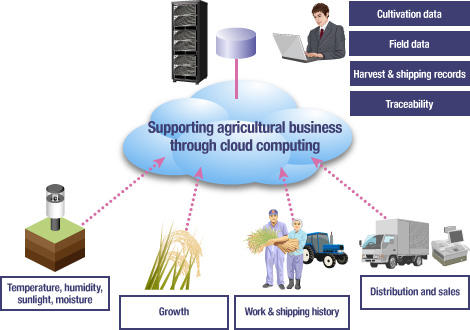 Worldwide reductions in environmental impact and saving energy can be achieved by connecting and unifying management of various sensors which measure temperature, humidity, CO2 emission, etc. as well as energy devices such as solar panels, storage batteries, and energy measurement tools.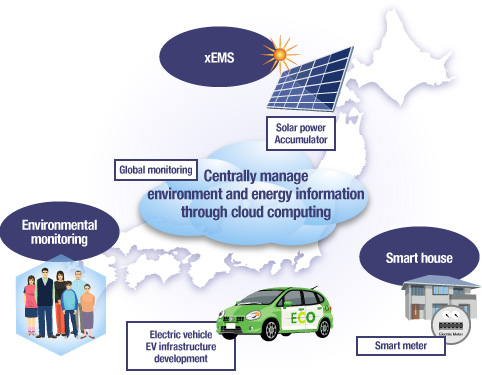 Monitoring and maintenance service can be realized efficiently by embedding communication modules into machine tools and construction machinery, and observing location, operation status and component information in real time.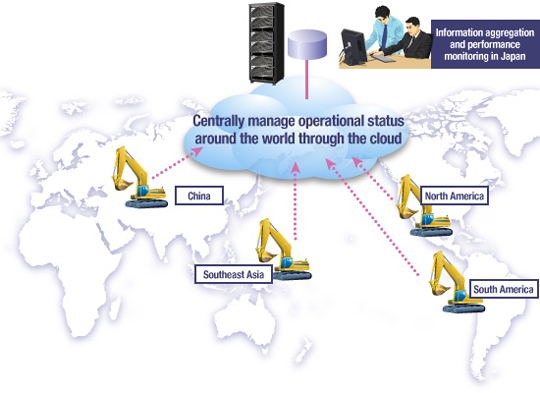 Transportation and logistics
New high value-added telemetric services can be introduced through the collection and accumulation of location, vehicle, travel, fuel and other information from onboard equipment installed in the vehicle and smart phones.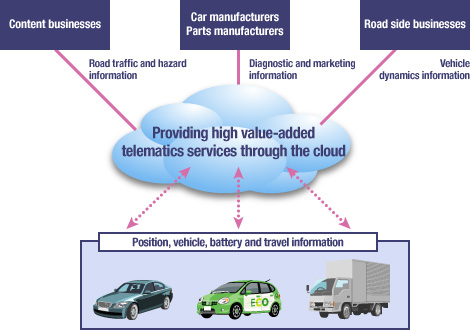 Individual health care services can be improved by using a broad range of health information such as weight and blood pressure, consumed calories when eating out, and heart rate while jogging in order to gain a complete and individualized understanding of a person's health.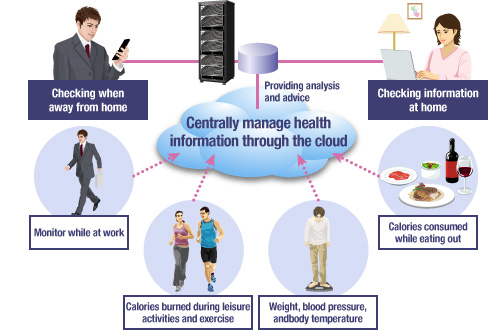 Unified remote operation of M2M devices so as to lock terminals, delete data, or perform other operations, enables safe and secure M2M device management services.