Security Research Laboratories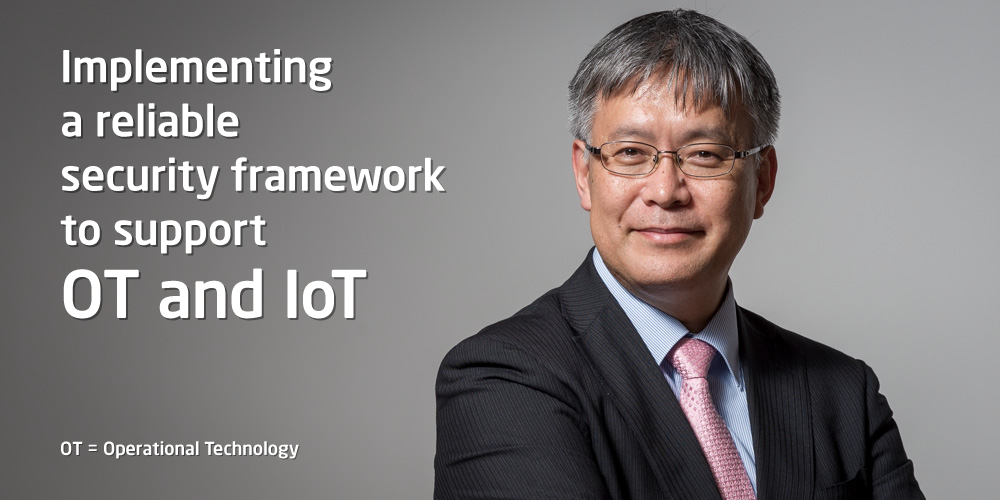 Implementing a reliable security framework to support OT and IoT
― What kind of research do you conduct at Security Research Laboratories?

The Security Research Laboratories conducts research in both data and cyber security to ensure the safety and security of society. Data security is a field of research that focuses on using encryption, secure computation, block chain and other technologies to preserve confidentiality while utilizing data. In the field of cyber security, our research focuses on measures to protect against external cyber attacks.
Recently, advancements in AI and IoT technologies have led to a flourishing of new needs. For example, in the area of autonomous driving, when road signs undergo slight changes or are vandalized, it elevates the risk of errors in the guidance of automobiles. Finding solutions to these technical issues and engaging in new security research to realize AI that can be safely controlled are included among the research themes that we actively pursue at our laboratories.
On the other hand, AI-based cyber security systems are another one of our important research themes. We are also engaged in the research of cyber attack simulations that are undertaken by mapping entire system structures into cyberspace using technology commonly known as "Digital Shadow." Carrying out simulations of cyber attacks in cyberspace to find adequate security measures helps us prepare for actual attacks that may occur in real life. Cyber attacks evolve day by day, and we are faced with the threat of attackers using AI to craft attacks in the future. Security measures are urgently needed, envisioning attacks in which AI is pitted against AI.
Security is also extremely vital in biometrics, which is one of NEC's areas of strength. Biometric information basically remains unchanged throughout a person's lifetime, and the leaking of such information could have devastating consequences. This is the reason that encryption and decentralization is indispensable in ensuring that problems do not surface in the event that feature value data is leaked. The implementation of secure computation in the real world allows users to compare results without revealing data content, and this is a vital factor in preserving privacy. NEC has a long history in the development of these types of technologies, and owns a wide array of world-leading proprietary technologies.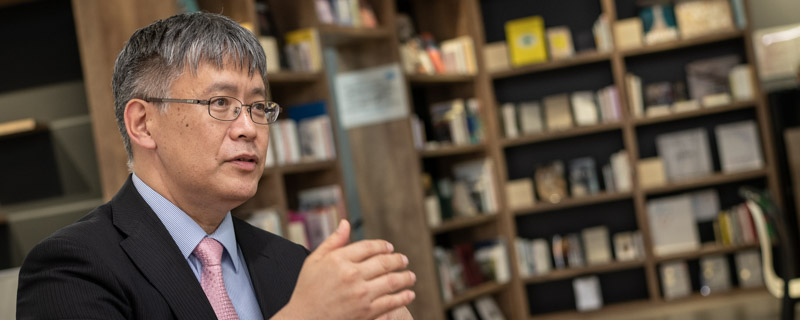 ― What NEC strengths are exhibited in the security field?

First of all, we possess the world's No. 1 technology in secure computation and block chain technology. We have achieved world-class speed by using proprietary multi-party secure computation technology to process data dispersed across different servers. This technology is vital for processing big data in real time and in the utilization of AI. In 2016, we ranked world's No. 1 in processing speed, and the technology was adopted by a top international conference. *1 Another company has subsequently released a system capable of the same speed, but together with this company, NEC still remains No.1 in the world. *2
Our block chain technology is also one of the fastest in the world, and we have achieved processing speeds one hundred times faster than previously possible. The consensus formation algorithm for the world's fastest*3 block chain capable of recording over 100,000 transactions per second*4 enables safe and fast viewing of data from IoT devices. These types of core technologies are part of what comprises the strengths of the Security Research Laboratories.
Our strength also stems from our long history of involvement in the security field by NEC as a whole. Since NEC's foundation, we have been consistently involved in the construction of large-scale systems for government, defense and police agencies. Because the underlying premise is that we are dealing with highly public data, we have a solid track record in preserving confidentiality and building systems that ensure safety and security. The knowhow we have accumulated over our many long years of R&D is extremely valuable and has been the driving strength of our business.
*1

T. Araki et al., High-Throughput Semi-Honest Three-Party Computation with an Honest Majority, ACM CCS 2016

*2

Based on research by NEC as of May 2018

*3

Based on research by NEC as of December 1, 2017

*4

Under a large-scale system with about 200 nodes participating in a network that holds transaction records.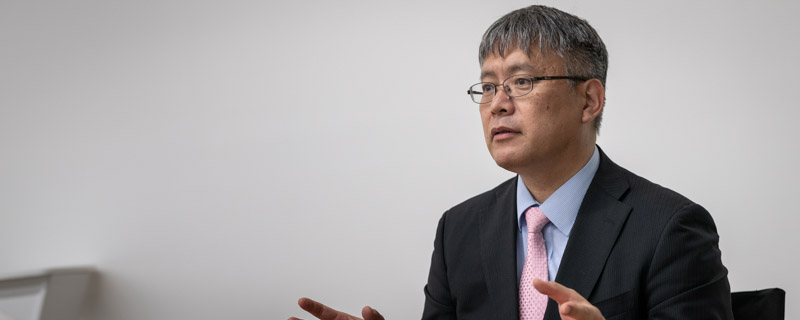 ― What is the vision of the Security Research Laboratories?

The pursuit of safety and security is the ultimate purpose of the Security Research Laboratories. At the same time, our laboratories also conduct thorough investigation of technology to create new value. For instance, the development of a new system based on encryption technology can lead to a breakthrough to realizing an electronic voting system. This is because, if we can find a way to obtain final poll numbers without revealing the voters' selection of candidate, this will make it possible to construct a safe and secure electronic voting system. The practical implementation of this technology can enhance efficiency in conducting ballots while eliminating the need for voters to physically go to polling stations to cast their votes. The system will also enable deep-sea fishermen and people on overseas assignments to easily vote, enhancing the fairness of the voting system. In this way, advancements in security technology can lead to the generation of new value and solutions that could not be previously achieved.
Formulating international standards and de facto standards for cutting-edge research is another crucial issue with which we must contend. New standards must be formulated by identifying and condensing the viewpoints of each company and country engaged in cutting-edge research. We will also continue to engage in initiatives to create new international standards while working closely with our overseas laboratories, with NEC Labs Europe at the center. Going forward, we will strive to further enhance our security technologies in collaboration with our laboratories around the world, and continue engaging in initiatives to realize a world in which everyone can safely and securely use the technologies without conscious effort.
Security Research Laboratories - Featured Technologies