Data Science Research Laboratories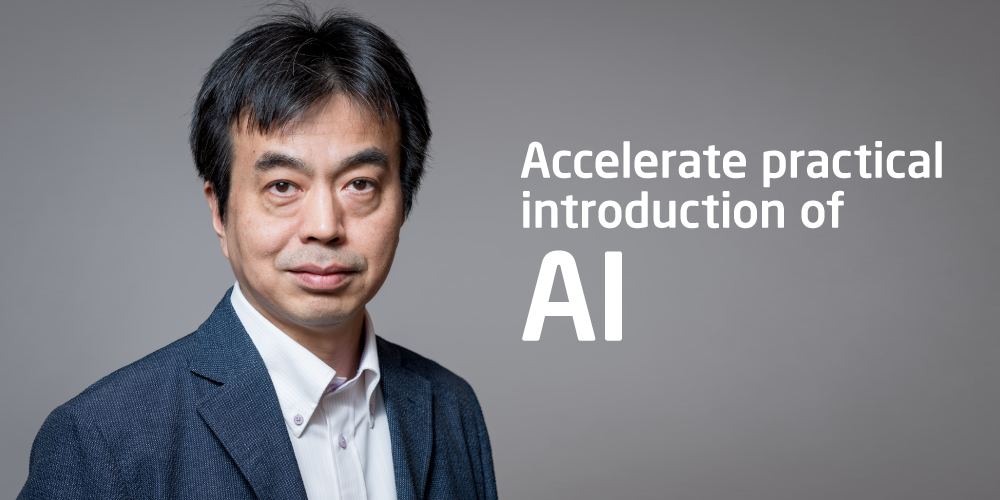 Speedy development of practical AI for use in the real world
― What research is undertaken at the Data Science Research Laboratories?

We at the Data Science Research Laboratories work on the research and development of AI. We have a general overview of AI system as a composition of the three primary AI processes, specifically, "visualization", "analysis", and "prescription/control". NEC's approach of embodying AI systems is characterized by its combinatory use of cutting-edge AI technologies in these three processes in a harmonic way, hence our research scope covers all of the processes. We also regard these processes as a series of steps in a sustainable data processing cycle to create more new values in our R&D efforts. NEC has been a pioneer in the field of AI technologies for more than half a century since its world leading research on optical character recognition technology used in postal sorting machines. Its competitive advantage in AI has been maintained to the present. For example, NEC has a global lead in small data analytics, which is the area currently seeing the fiercest competition in the world.
The key to small data analytics is machine learning technologies specially designed to realize practical-level performance even with limited amount of data. A typical use case of machine learning for small dataset is a condition monitoring system in a plant that detects different kinds of anomalies. In order to model anomaly status with conventional machine learning technologies, it is necessary to collect large volumes of data corresponding to anomaly conditions. However, anomaly conditions are inevitably rare and the volume of data available is often limited. Therefore, it is a critical issue to realize practical-level performance with limited amount of data.
To establish a breakthrough technology of machine learning for this small dataset, we at the Data Science Research Laboratories are working with Dr. Sugiyama of RIKEN, who is one of the global authorities in this research area.
Currently, we are close to achieving a world-leading image and video recognition technology that can perform on the comparable level of performance with only one-tenth of the amount of training data required for conventional technologies. It is expected to be a powerful tool for small data analytics in practical use cases.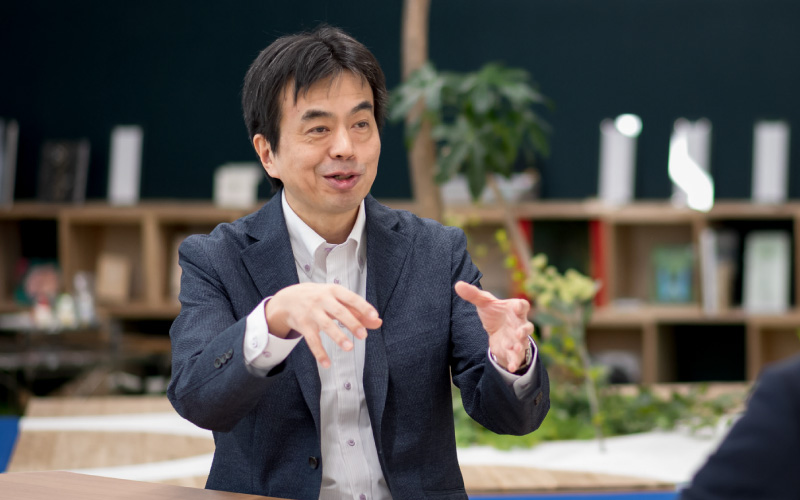 ― What are NEC's strengths in data science research?

What I can say for sure is that we at NEC have a "place" for understanding problems and creating new value with various customers together. We are not offering IT services where user data is automatically collected on a server. What we actually do for the data collection is visiting the field site of our customers and working with them to understand their problems, define data requirements, and create the data itself if necessary. During the process, we often encounter some difficulties, however, we rather welcome them as opportunities to show our unparalleled value proposition distinctively to our customers by overcoming them. Our hardships will also be rewarded by obtaining refined knowledge and know-how regarding Proof of Concept process at customers. We strongly believe that our research issue will be substantiated and significantly accelerated by collaborating with customers closely and making their business more efficient and prestigious.
We are also benefited from NEC's strong business partnerships and alliances across broad industrial areas developed for more than a hundred years. It really helps us when considering potential business opportunities of the developed technologies that our ideas are hardly subject to any constraint, thanks to NEC's strong business connections with customers.
NEC has spread its scope of business to a wide range of industries worldwide, from submarine cables to foods, distribution, finance, and satellites. That has yielded a myriad of solutions with customers. Having the benefit of NEC's network with customers, we can enter field sites in any industry. I think it is notable that the strength of business relationships with customers is providing NEC's researchers with quite a challenging and worthwhile environment.
In fact, many research outcomes are achieved based on such views. Our newly developed sensing technology that uses optical fiber is a good example of such unique achievements. This technology analyzes the state of the surroundings by using the characteristics of optical fiber whose light scattering changes with vibration and temperature. One of the conceivable places where we can apply this technology is the expressway. At the roadside of expressways, though it may be little known to the general public, communication optical fiber is embedded in the road. By applying this technology to the optical fiber, we can analyze the number of vehicles being driven or traffic condition, detect holes and other abnormalities on the road. These applications can also be realized by installing network cameras, however, it is very costly to cover the entire area of expressways with cameras, and it is also hard to visualize all areas with no blind spots. By applying our sensing technology with existing optical fiber, you will be able to detect all of the various risks on expressways with high precision at low operating costs.
Let me give you one more example. Recently, we have developed an object recognition technology with high-speed-camera that can identify fast-moving objects in real-time. By using this technology, for example, you can do a pass-fail inspection on a large number of products flowing at a high speed in a factory production line without stopping it. This technology can check not only movement, but also vibrations simply by capturing the objects on camera. We believe that it is a technology with many new applications and full of potential.
As such, our great strength has been originated from our R&D style of focusing on the actual social value, foreseeing beneficial applications for customers at field sites through discussions, and achieving useful research outcomes.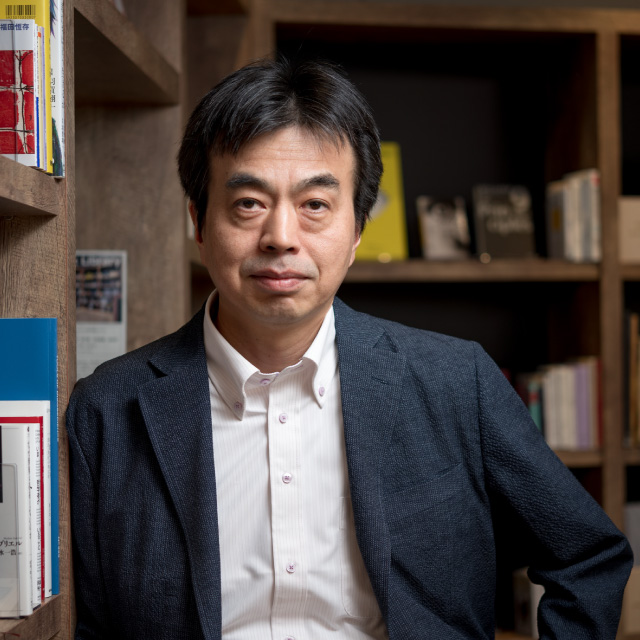 ― What is your vision?

Currently, we are focusing on the area of health care, wellness, and robotics. Until now, we have been working on supporting technologies for medical care in collaboration with medical institutions. However, as health care and wellness joined the main stream, I think detection and treatment of illnesses alone is not the issue, but it is also important to enhancing the quality of social life both in physical and mental aspects. We believe that AI can definitely contribute to this goal. We also believe that the value of our research will be enhanced by understanding our value proposition to people and society from heightened perspectives.
As for robotics, we aim at developing a self-teaching robot. Just imagine a situation where you are a manager of a factory and introducing many robots to production lines.
The specifications can only be completed after repeated designing and adjustments with the current technology, which takes enormous amounts of time and cost up to introduction. However, what if the robot itself can learn on the spot instead of loading operation procedures―finalized after so many adjustments―into a robot? If robots can understand things on their own and can grow through receiving instructions from people, practical application will be realistic at one stretch in terms of cost and speed.
When you look at robots from a larger perspective, you realize that machine learning technology was generally developed to make such quick introduction a reality. Learning little at a time and accumulating data as it learns, improving precision, is the spiral model of visualization, analysis, and prescription/control, which I mentioned in the beginning. We have kept this unchanging attitude for research to promote speedy, efficient introduction together with customers. What will be at the core in this process are the small data analysis, prediction, and optimization technologies. How can we launch solutions when there is no necessary data or analytical model from the start? Technologies that function reliably even under limited conditions are what is actually needed on the work floors.
Together with our customers, it is our mission to develop new solutions that further advance society. However, working at the same pace as our customers cannot accelerate the customers' business. Going a step further than our customers' expectation is our continuing challenge. We hope to make a huge contribution to realizing a brighter future society through the R&D of new AI technologies.
Data Science Research Laboratories - Featured Technologies