Message for students 2015: Kazumine Ogura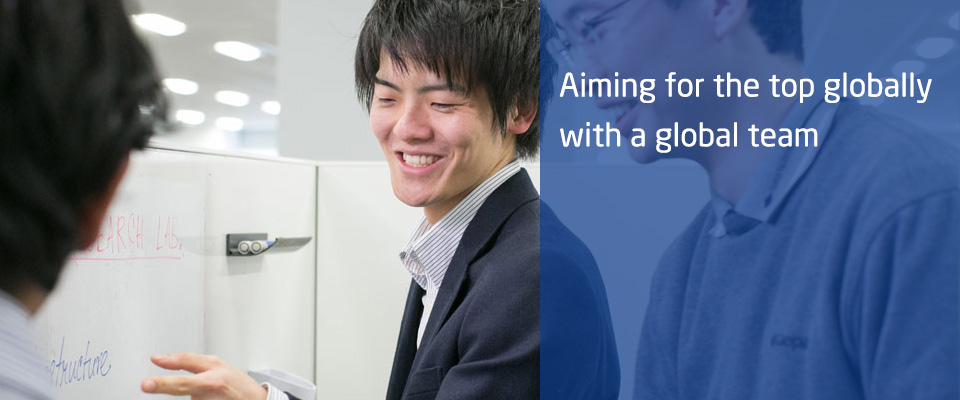 Kazumine Ogura
Senior Researcher, Data Science Research Laboratories
Joined NEC in 2012 as a young network technology researcher working on DTN (Delay Tolerant Networking) technology development. Actively involved in emergency solutions using DTM technology.
Creating communication that will get through in an emergency using DTN technology
Right now I am involved in research on network technology called DTN. "DTN" stands for "Delay Tolerant Networking." It's network technology that directly communicates without going through a cellular network when smart phones, tablets, and other mobile devices pass each other. Actually, these devices already have a function to communicate with each other. If you use this function, then even in emergencies like disasters where cellular networks don't function, then devices at local governments and evacuation centers can be used to transmit information on safety and resources to the smart phones of users, and on the flip side they can gather information as well. We have already created a prototype and are running tests on this kind of emergency operation. In the future, we are thinking they could be used to communicate in tunnels, underground, underwater, or other situations where the cellular network cannot be used.
Enough influence to significantly change the world
NEC laboratories are filled with technological capabilities and diversity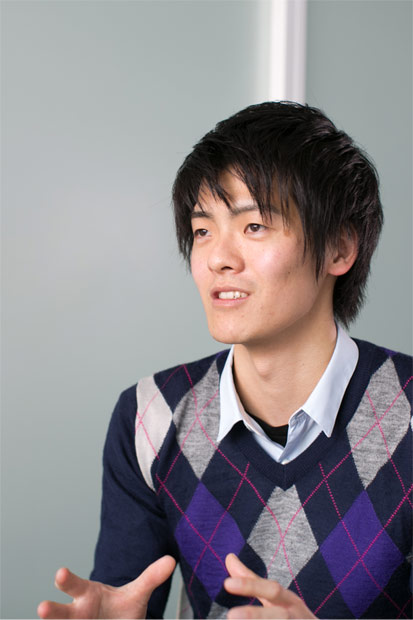 One reason why I chose NEC is that NEC is a company that has significant influence to change the lifestyles of people around the world. NEC has often presented reports on the results of research to distinguished international conferences, so their technological capabilities are highly praised on the global stage. Further, in terms of funding and organizational capabilities as well, NEC is a strongly influential company that can penetrate its technology all throughout the world. Also, as a Japanese I'm motivated to grow Japanese companies and turn them into something that drives global markets (laughs). When I first started with NEC, I felt it had a lot of diversity. There are so many researchers from various backgrounds besides network technology. Even in situations where the customer can't see value in my technology alone, we can create new value by combining face recognition technology, or big data and other technologies. This kind of environment is a nice one for research with a broad view. There are also many researchers from overseas here. There is someone from Laos and India on my team, and extraordinarily unique ideas come from discussions with people from different cultural backgrounds. This kind of diversity is a great impetus and has enormous possibility to give rise to innovation.
Nurturing talent that can lead the world through a study abroad system
NEC is currently focusing on making inroads into global markets. I myself have a really strong desire to become someone that can lead the world on a global stage, so in the near future I want to study in America using the company's study abroad program. American researchers all look like they want to use the best innovation to start their own companies, so I really want to study that culture and mindset. Through my experiences there I hope to lead the world and have the technology I create through my research activities become standardized and the de facto standard. Having the technology that I researched be used in everyday items and services is really a huge allure. In a way, having the technology you developed become standardized and the de facto standard is a goal of any researcher.
I would like to study some new technology too, besides network technology. Maybe robotics. Especially, one issue in Japan is the declining labor force due to the declining birth rate and aging population. Automation through robotics would maintain or increase the vibrancy of the economy, and is something we must achieve. And creating unique technology that combines robotics and network technology is also a big draw.