Displaying present location in the site.
EXPRESSCLUSTER X
Ultimate Integrated Solution for Business Continuity & Disaster Recovery with High Availability

Software Solution for Maximizing Operating Time of your Business
Software solution for high availability and remote disaster recovery preventing data loss and protecting your IT system which finally leads to saving time and money.
Recovery from all types of failures (hardware, network, application)
Low cost software solution without storage disk
Verification experience with 200+ application
1000+ km disaster recovery experience
Achieving zero data loss
EXPRESSCLUSTER has long-run history and experience as followings;
No.1 market share product over 8 years in Asia Pacific region
50+ countries' experience of implementation
17,000+ customers world wide
30,000+ cluster systems in 20 years
Followings are typical applications which is protected by EXPRESSCLUSTER.
DataBase -- Microsoft SQL Server, Oracle DB, IBM DB2, My SQL, PostgreSQL
Email Servers -- Microsoft Exchange, Sendmail
ERP -- SAP, Microsoft NAV
Virtualization Platforms -- VMware Server/ESX, Microsoft Hyper-V, KVM
Operating Systems -- Windows, Linux
Cloud Platforms -- Amazon Web Services (AWS), Microsoft Azure
System Image of EXPRESSCLUSTER X

Assured failure detection of wide range of system resources such as network, hardware, OS, and applications
Automatic / quick application-level failover
Data mirroring between clustered servers (also supports shared disk type clustering)
Here is What Our Customers are Saying
United Corporative Assurance / Financial / Saudi Arabia
It was really a wise decision to select NEC and NajTech as technology partners. Our choice proved to be right on the sad occurrence of the Jeddah floods of 2011. We were switched over to ONLINE MODE within few minutes through our other Disaster Recovery Site Link and we are proud to have NEC EXPRESSCLUSTER installed within our IT Infrastructure as a Disaster Recovery Contingency Plan.

Mr. Labib Assaf, UCA IT Technical Manager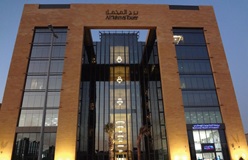 Nipman Fastener Industries / Manufacturer / India
In the past, we have experienced huge loss of data due to network outages and application server failure. Being in the automobile industry, on-time delivery is a necessity, so frequent failure of the network link has a serious impact on our dispatch schedule. After implementing EXPRESSCLUSTER X, we now have active and standby servers that contain live data, which has helped in ensuring minimal impact on business in the case of downtime or data loss. Thanks to EXPRESSCLUSTER X, we were able to avoid serious business losses.

Mr. S. Ramesan, AGM-IT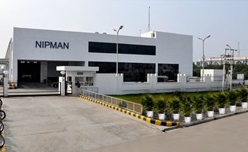 FUJI YAKUHIN / Composite Pharmaceutical Company / Japan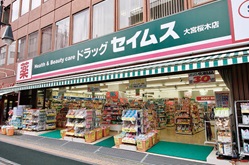 Batch processing of head office sales management data that used to take 20 hours, is now completed in 2 hours -- a significant reduction in processing time. Processing times have also been reduced for company-wide monthly account processing, including for group companies, enabling more rapid managerial judgments.

Mr. Kenji Tamura, General Manager, Solution Business Division
ZEN-NIPPON SHOKUHIN / Cooperative and Voluntary Chain / Japan
When mission-critical systems go down, not only are shops unable to place orders, but our entire company operations are halted. It is therefore vital that we are focused every day on ensuring that system failures do not occur. We've had no questions or complaints from the management team with respect to EXPRESSCLUSTER X, so we can assume that it is running without any problems.

Mr. Hiromu Takagi, Information System Division, ZEN-NIPPON SHOKUHIN CO., LTD.
EXPRESSCLUSTER's Collaterals
EXPRESSCLUSTER 2 Months Free Trial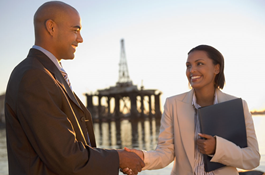 Download and test EXPRESSCLUSTER for free using the 2 Months trial version. All the features are available for testing including its key features such as;

- Disaster recovery capability with narrow network bandwidth
- Flexible monitoring for hardware, network, software
- Deeper monitoring for major applications
- Configuration with / without shared disk
- Integrated simple-to-use GUI