Carbon nanohorns
Carbon nanohorns
The carbon nanohorns(CNH) are a potential material for energy devices, drug delivery system and others.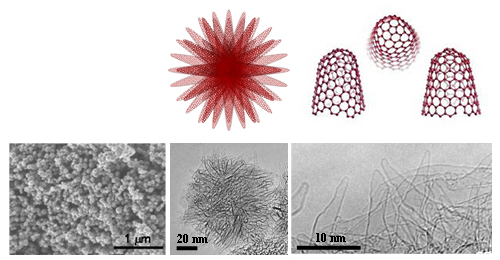 Properties
Large surface area
The surface area of platinum particles can be increased by using carbon nanohorns.
Produce nanoscale windows
Openings, through which substances are introduced, can be made on the side wall of carbon nanohorns by heating in an oxygen atmosphere.
Uniform size
Carbon nanohorns has uniform diameter of 50-150nm and a high degree of affinity for a wide variety of materials.
Applications
Energy devices
Fuel cells, capacitors
Medical service
Drug delivery system
Composite material
Coating materials
Practicality
High dispersion
Higher dispersity than carbon nanotube.
Performance control
Performance of carbon nanohorns is controlled by size and numbers of holes according to temperature and length of heating.
High purity, High security
There is no catalyst inside carbon nanohorns

Order unit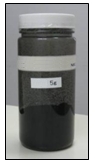 As-grown CNH (1g, 10g, 100g)
CNHox (1g, 10g, 100g)