NEC Supercomputers To The Rescue!
Saving countries from catastrophic disasters
In the early afternoon of 11 March 2011, the Great East Japan Earthquake with a magnitude of 9.0 rocked the east coast of Tohoku, northeast Japan. Following that, a massive tsunami followed and devastated many buildings and infrastructures in a large area of over 500km², and the number of fatalities reached 19,000. However, neither the Japanese national government nor the various local governments were able to grasp the whole picture of the impact immediately after the tsunami, and they were thus unable to provide prompt responses to the disaster.
Just before the clock struck midnight on 16 March 2022, a real-time tsunami inundation forecast system quietly began operation. The system estimates the maximum inundation depths, starting time of inundation, building damage in coastal land areas, etc. in real time.

The system of the central government, has been built on the NEC supercomputer SX series (hereafter referred to as "supercomputer SX") through an industry-academic collaboration between Tohoku University, Osaka University, Kokusai Kogyo Corporation, A2 Corporation, RTi-cast Corporation, and NEC Corporation in Japan.

Since its operation in 2018, the system has been developed to function on constant standby for any earthquakes. And on that very same night in 2022, an earthquake off the coast of Fukushima Prefecture with a magnitude of 7.4 occurred causing major damages including the derailment of the Tohoku Shinkansen bullet train.

We spoke to the developers about this initiative – a world first – in which the system produces a report on the estimated tsunami damage in less than 30 minutes.
Production: Nikkei Inc, (2022 Nikkei Online Edition Advertisement). No reproduction without permission.
What Lies At The Heart Of Digital Banking?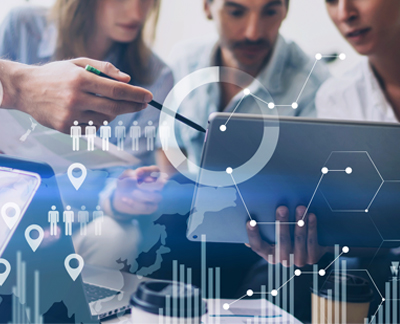 Meet The Face Of NEC's Face Recognition Technology