Tools for Tomorrow
NEC's Services During the New Normal Era


5G networks are continuing to be deployed around the world as according to the Global mobile Suppliers Association (GSA). As of mid-September 2020 there were 101 mobile operators in 44 countries who have deployed at least one 3GPP-compliant 5G mobile service. Subscribers are quickly being added to these networks and according to the GSM Association (GSMA) the total global number of 5G subscribers by 2025 is expected to reach 1.8 billion, which will represent over 20% of total mobile connections. As the COVID-19 pandemic has significantly disrupted the manner in which many industries operate, 5G is being increasingly seen as a new powerful technology tool for many companies looking to operate in a different way under the New Normal.
The global sports industry is one of the sectors that has been most impacted by the pandemic, as around the world sporting events have been forced to operate with limited amounts of spectators of even no attendees as a safety precaution. 5G networks offer the potential for the remote viewing of live sporting events using VR devices, which can offer sports fans a safer and yet lifelike sports viewing experience. For example, in Japan professional baseball team the Yokohama DeNA Baystars have partnered with local mobile operator KDDI to create a virtual stadium experience. This service will allow fans to watch games using 5G VR headsets from their homes in a lifelike and socially enabled medium. This service also creates an important new potential revenue stream for both the team and the telco, and the need for such a service has greatly increased to the COVID-19 pandemic.
NEC is a major global supplier of 5G network technology and has end-to-end delivery capabilities via its partner ecosystem. NEC has also already helped to deploy some of the world's first Open RAN solutions for in Japan and overseas.
For more information please visit:
https://www.nec.com/en/global/solutions/5g/index.html

https://gsacom.com/technology/5g/

https://www.gsma.com/mobileeconomy/wp-content/uploads/2020/03/GSMA_MobileEconomy2020_Global.pdf

https://www.japantimes.co.jp/sports/2020/08/12/baseball/japanese-baseball/yokohama-baystars-kddi-virtual-stadium/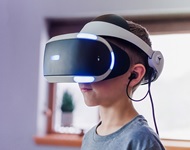 A popular meme circulating around the internet shows a filled-out survey asking "Who lead your company's digital transformation? The CEO, CTO or COVID-19?" with the latter being selected as the answer. And while this is certainly meant to be humorous there is also a ring of truth to this, as digital transformation has been proposed and discussed for many years, but the rapid and unexpected onset of COVID-19 caused many companies to very quickly respond to a completely new business operating environment. In a span of only a few weeks teleworking, touchless, transparent, and autonomous solutions because mission critical solutions for businesses as opposed to just "nice to have" options.
And while every industry has been affected by the pandemic, one of the hardest-hit sectors has been the retail industry. At the height of the outbreak in the United States, e-commerce sales grew by 50% year on year in June 2020 while retail sales registered a 22% year-on-year decline in April 2020. The pandemic was the final blow for many retailers who had long struggled to stay relevant in the e-commerce era, as once huge companies such as J.C. Penney, Neiman Marcus, Pier 1 Imports and GNC have all since filed for bankruptcy. In order to stay relevant in the New Normal, retailers are increasingly embracing digital transformation. Services such as biometrics, contactless payments, service drones and robots and social distancing monitoring are all now in high demand and being embraced by retailers. Companies such as LVMH-owned Benefit Cosmetics has an AR application which allows users to sample various eyebrow styles using AR, and then purchase associated products online. The company saw usage increase by 43% year-on-year in April and May when lockdowns started around the world.
NEC is a global leader in supplying digital transformation solutions to enterprises for many industries including the retail sector and has a special suite of services designed to help companies under the New Normal.
For more information please visit:
https://www.nec.com/en/global/insights/dx.html

https://infinum.com/the-capsized-eight/COVID-19-digital-transformation

https://www.usatoday.com/story/money/2020/05/15/coronavirus-retail-sales-drop-record-april-due-covid-19/5197233002/

https://www.cosmeticsdesign-asia.com/Article/2020/06/15/Benefit-Cosmetics-to-adopt-more-AR-beauty-tools-in-light-of-COVID-19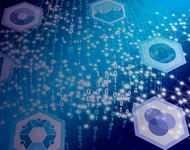 Blockchain technology has long generated significant enthusiasm for its potential to boost business and government efficiency levels, as creating digital records which can be shared, amended, and verified online can eliminate the need for third parties. As such a recent study by PwC found that blockchain technology has the potential to increase global GDP by US$1.76 trillion over the next ten years. Blockchain technology was first invented by the creator of Bitcoin, but as of 2020 blockchain is being increasingly embraced by new industries in a variety of new use cases.
Enterprises are realizing benefits from adopting blockchain for cross-border transactions as for example HSBC Bangladesh recently used a blockchain system to import 20,000 tons of fuel from Singapore. By using blockchain, the time needed to process the transaction fell from 5 to 10 days to less than 24 hours. Governments are also increasingly interested in using blockchain technology for various applications, including reducing corruption. The United Nations Office on Drugs and Crime recently estimated that Kenya could significantly reduce the US$10 billion lost each year to corruption by recording procurement transactions on a blockchain system.
NEC is a global pioneer in the development of blockchain solutions for enterprises and governments and has been researching blockchain applications since 2012. NEC's blockchain solutions feature a high throughput rate of over 100,000 transactions per second and have a high emphasis on security and data privacy. These features enable services such digital identity management, smart contracts, and the easy transfer of assets between institutions using blockchain technology which can significantly boost efficiency levels for enterprises and governments alike.
For more information please visit:
https://www.nec.com/en/global/solutions/blockchain.html

https://cyprus-mail.com/2020/11/07/blockchain-can-boost-gdp/

https://cointelegraph.com/news/hsbc-bangladesh-uses-blockchain-to-import-20-000-tons-of-fuel-oil-from-singapore

https://coingeek.com/un-calls-for-blockchain-to-fight-rampant-corruption-in-kenya/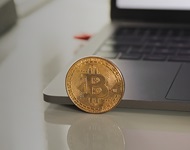 The COVID-19 pandemic has forced local governments to rethink their approaches to public safety and smart cities as there are now urgent needs to both provide a safer living environment for residents in terms of stopping the spread of COVID-19 and also to stimulate economic recovery from the ensuing recession. More cooperation will be needed among government agencies and their corporate partners going forward, and in response to this many cities are creating the role of a Chief Resilience Officer (CRO) in order to address this challenge. The city of New Orleans, Louisiana is one city with a CRO, and since the pandemic started all bidding for municipal infrastructure projects has been moved online and 95 percent of the city's non-professional workforce works remotely. The city also created an innovative COVID-19 meal assistance program where local restaurants distribute 12,000 meals a day to in-need residents, helping both the struggling restaurant industry and those who have been economically impacted by the outbreak.
Governments are increasingly in search of remote, accurate and rapid-response public safety services as we approach the New Normal. As such in 2018 NEC launched the ASNARO-2 satellite which is playing a key role in natural disaster prevention preparedness in Japan. This satellite uses Synthetic Aperture Radar (SAR) technology which captures detailed images of large land areas and can show topographical changes to a landscape over time. For this reason, ASNARO-2 has been used in Japan for the emergency monitoring of landslides caused by the Hokkaido Eastern Iburi Earthquake in September 2018, monitoring the eruption of Mount Shinmoedake in Kyushu, monitoring damage from Typhoon Hagibis in various areas of Japan in 2019, and monitoring the Kuma River flooding in Kumamoto Prefecture in 2020. These images were in turn used by local officials to quickly and accurately assess damaged levels and to respond appropriately.
NEC offers a full suite of public safety solutions to both governments and enterprises including biometric authentication, AI technology, video analytics and system integration capability. These technologies have enabled use cases such as walk-through airport check-in and customs, and the servicing of urban infrastructure, citizen, and digital ID systems in a variety of industries.
For more information please visit:
https://www.nec.com/en/global/solutions/safety/index.html
https://www.nec.com/en/global/insights/article/2020091802/index.html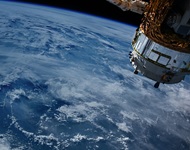 The COVID-19 pandemic led to a massive boom in remote working, as according to the World Economic Forum's Future of Jobs 2020 report around 44% of employees would work remotely during the outbreak. This represented a drastic increase in teleworking as for example a Stanford University survey found that 42% of Americans aged 20-64 were working from home full time, as opposed to only 2% before the pandemic. This sudden and massive increase in remote working has also created a ripple effect for many other industries as there has been a change is real estate prices, public transportation use, energy and telecommunications traffic consumption and gaming and online media use.
It appears that remote working will emerge as a permanent feature of business culture for most workers even after the pandemic as for example a report issued by the NSW Innovation and Productivity Council (IPC) found that remote working will remain at 70% of pre-pandemic levels in Australia. A survey done by Enterprise Technology Research who interviewed 1,200 global CIOs found that decision-makers expect permanent remote working to double to 34.4% of their companies' workforces in 2021, compared with 16.4% before the coronavirus outbreak as a result of increases in productivity. Many companies have started to subsidize home office equipment for remote workers and the option of working remotely is now becoming an expected option for many job seekers. Many large companies have tentatively set timeframes or around June 2021 to start to resume some in-person office work, but some innovative US companies such as Zillow, Twitter and Square are allowing workers to work remotely indefinitely.
NEC offers a variety of solutions which help enterprises enable remote working in a secure environment. Some of NEC's remote working services include a remote working video conferencing solution, Unified-Communications-as-a-Service, and an online collections management system. NEC's remote working solutions seamlessly enable business communication for off-premise teams by enabling voice and video communications on smart devices and enable file and screen sharing in a secure environment.
For more information please visit:
https://www.nec.com/en/global/newnormal/remote/index.html

https://www.weforum.org/agenda/2020/10/remote-working-productivity-future-of-jobs/

https://www.mybusiness.com.au/human-resources/7683-remote-working-to-stay-above-pre-covid-levels-report-finds

https://www.entrepreneur.com/article/354872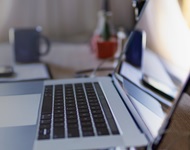 The COVID-19 pandemic has increased the need for more transparency in public and private organizations, as it has now become critical to monitor venues to ensure that social distancing precautions are being followed and that no potentially sick people can enter highly congested areas. Fortunately, technology solutions have already been created which can significantly increase the ability of governments and businesses to monitor this information in real time. For example, governments in more than 40 countries and territories have already launched an official contact tracing app to help curb the outbreak, and in fact India's Aarogya Setu COVID-19 contact tracing app broke the world record for fastest number of downloads as 50 million copies were downloaded in 13 days, breaking the previous record set by mobile game Pokémon Go.
Transparency technology solutions are also being deployed to help resume travel and tourism in many locations to help revive local economies. For example, the state of Hawaii has partnered with NEC to install and operate a solution to provide thermal temperature screening and facial recognition technology at Hawaii's public airports to help protect the community and identify passengers with a potentially elevated body temperature in partnership with the Hawaii Department of Transportation. The system will be installed at various airports across the state and will initially focus on incoming trans-Pacific passengers before being deployed at all gates. The system will be upgraded to include facial recognition technology at the end of 2020.
NEC has a portfolio of transparency solutions which can help create a safe and secure environment for both businesses, governments and transportation, entertainment, and sports venues. These solutions help achieve a safe and secure society by providing transparency and visibility for people to build and maintain trust and confidence entering the "New Normal" era. NEC's transparency solutions include a city mobile application for citizens and a thermal prescreening solution.
For more information please visit:
https://www.nec.com/en/global/newnormal/transparency/index.html

https://www.hindustantimes.com/india-news/aarogya-setu-has-50-million-users-in-13-days-beats-pokemon-go-record/story-4Q25vLRuezSuzPA8jboLEL.html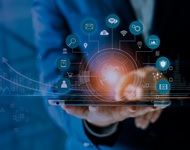 The adoption of touchless technologies has been increasing in recent years, as industries such as aviation and smart venues have reaped benefits from enabling facial recognition technology to seamlessly and quickly verify one's identity. However, since the onset of the COVID-19 pandemic touchless technologies have become even more in-demand to provide a more sanitary environment. For example, a recent study from the Australian Center for Disease Preparedness found that coronavirus can remain on paper banknotes for up to 28 days, and hence touchless financial transactions are now in high demand. As such touchless technology is being increasingly deployed in areas where large numbers of people gather and are required to touch a single surface in a variety of industries.
In Japan, for example, sushi chain Kura Sushi recently unveiled touchless self-checkout machines that utilize gesture recognition technology which allows customers to select items without physically touching a screen, and the company plans to deploy this system to 60 outlets by the end of 2021. Similarly, the Star Alliance will start biometric check-in, security and boarding access in Nov 2020 in Frankfurt and Munich which will enable a touchless journey for Lufthansa and SWISS passengers on select flights. In the United States, Amalie Arena, the home of the professional ice hockey team the Tampa Bay Lightning is investing in a touchless system which will allow registered fans to make payments and enter the venue without the need to physically touch any surface.
NEC has developed a variety of touchless solutions which are designed to help companies operate in a safe and secure manner during the COVID-19 pandemic. These solutions include a smart guest solution for the hospitality industry which automates hotel guest check-in in a contactless environment and a thermal pre-screening solution which enables contactless identification people with an elevated body temperature.
For more information please visit:
https://www.nec.com/en/global/newnormal/touchless/index.html

https://www.forbes.com/sites/suzannerowankelleher/2020/10/11/coronavirus-can-remain-on-paper-currency-for-28-days-per-study/

https://english.kyodonews.net/news/2020/10/3931d188f9e5-japan-sushi-chain-starts-contactless-service-as-pandemic-grinds-on.html

https://www.staralliance.com/en/news-article?newsArticleId=1A_BIOM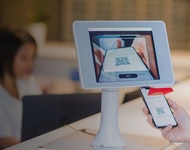 The desire to automate workplace functions was a hot topic even before the COVID-19 outbreak, as employers in many countries are increasingly facing staffing shortages and rising labor costs. As such, technologies such as chatbots, service robots and factory automation systems have long been in high demand and a focus for research and development. The pandemic has increased the need for such technologies, and indeed the World Economic Forum's 2020 Future of Jobs report found that 50% of enterprises are planning to accelerate automation efforts as a result of the outbreak to make up for employees not being able to work in person to create a more resilient business operation.
In some instances, automation is even directly helping to fight the COVID-19 pandemic, as Japanese pharmaceutical maker Takeda recently started automating several processes in its efforts to run clinical trials for a potential COVID-19 treatment. The company started to automate the tabulation of patient data for processes such as opening files, selecting input fields and cutting and pasting text, all which had previously been done manually. Their pilot program of 22 workers estimated that automation could save 4.6 million hours of office work per year or the equivalent of 2,000 full time employees and the total task was completed in a few days as opposed to a few weeks. Takeda is not using automation to displace current employees and hiring has increased during the pilot.
NEC offers a variety of automation solutions which can help enterprises become more pandemic resilient and automate several critical business functions. These include a billing tracking solution for collections management for telecommunications carriers via and a digital marketplace which enables a fast and efficient transition to automation in the cloud for e-commerce services. NEC also offers a Virtual Network Function (VNF) efficiency management solution for communication service providers which automates several network functions.
For more information please visit:
https://www.nec.com/en/global/newnormal/automation/index.html

https://www.weforum.org/agenda/2020/10/remote-working-productivity-future-of-jobs/

https://www.wired.com/story/pandemic-propelling-new-wave-automation/