Tools for Tomorrow
NEC's Services During the New Normal Era


5G networks are continuing to be deployed around the world as according to the Global mobile Suppliers Association (GSA). As of mid-September 2020 there were 101 mobile operators in 44 countries who have deployed at least one 3GPP-compliant 5G mobile service. Subscribers are quickly being added to these networks and according to the GSM Association (GSMA) the total global number of 5G subscribers by 2025 is expected to reach 1.8 billion, which will represent over 20% of total mobile connections. As the COVID-19 pandemic has significantly disrupted the manner in which many industries operate, 5G is being increasingly seen as a new powerful technology tool for many companies looking to operate in a different way under the New Normal.
The global sports industry is one of the sectors that has been most impacted by the pandemic, as around the world sporting events have been forced to operate with limited amounts of spectators of even no attendees as a safety precaution. 5G networks offer the potential for the remote viewing of live sporting events using VR devices, which can offer sports fans a safer and yet lifelike sports viewing experience. For example, in Japan professional baseball team the Yokohama DeNA Baystars have partnered with local mobile operator KDDI to create a virtual stadium experience. This service will allow fans to watch games using 5G VR headsets from their homes in a lifelike and socially enabled medium. This service also creates an important new potential revenue stream for both the team and the telco, and the need for such a service has greatly increased to the COVID-19 pandemic.
NEC is a major global supplier of 5G network technology and has end-to-end delivery capabilities via its partner ecosystem. NEC has also already helped to deploy some of the world's first Open RAN solutions for in Japan and overseas.
For more information please visit:
https://www.nec.com/en/global/solutions/5g/index.html

https://gsacom.com/technology/5g/

https://www.gsma.com/mobileeconomy/wp-content/uploads/2020/03/GSMA_MobileEconomy2020_Global.pdf

https://www.japantimes.co.jp/sports/2020/08/12/baseball/japanese-baseball/yokohama-baystars-kddi-virtual-stadium/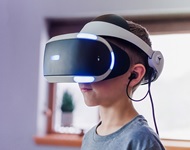 A popular meme circulating around the internet shows a filled-out survey asking "Who lead your company's digital transformation? The CEO, CTO or COVID-19?" with the latter being selected as the answer. And while this is certainly meant to be humorous there is also a ring of truth to this, as digital transformation has been proposed and discussed for many years, but the rapid and unexpected onset of COVID-19 caused many companies to very quickly respond to a completely new business operating environment. In a span of only a few weeks teleworking, touchless, transparent, and autonomous solutions because mission critical solutions for businesses as opposed to just "nice to have" options.
And while every industry has been affected by the pandemic, one of the hardest-hit sectors has been the retail industry. At the height of the outbreak in the United States, e-commerce sales grew by 50% year on year in June 2020 while retail sales registered a 22% year-on-year decline in April 2020. The pandemic was the final blow for many retailers who had long struggled to stay relevant in the e-commerce era, as once huge companies such as J.C. Penney, Neiman Marcus, Pier 1 Imports and GNC have all since filed for bankruptcy. In order to stay relevant in the New Normal, retailers are increasingly embracing digital transformation. Services such as biometrics, contactless payments, service drones and robots and social distancing monitoring are all now in high demand and being embraced by retailers. Companies such as LVMH-owned Benefit Cosmetics has an AR application which allows users to sample various eyebrow styles using AR, and then purchase associated products online. The company saw usage increase by 43% year-on-year in April and May when lockdowns started around the world.
NEC is a global leader in supplying digital transformation solutions to enterprises for many industries including the retail sector and has a special suite of services designed to help companies under the New Normal.
For more information please visit:
https://www.nec.com/en/global/insights/dx.html

https://infinum.com/the-capsized-eight/COVID-19-digital-transformation

https://www.usatoday.com/story/money/2020/05/15/coronavirus-retail-sales-drop-record-april-due-covid-19/5197233002/

https://www.cosmeticsdesign-asia.com/Article/2020/06/15/Benefit-Cosmetics-to-adopt-more-AR-beauty-tools-in-light-of-COVID-19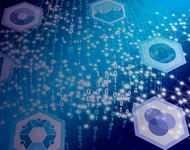 Blockchain technology has long generated significant enthusiasm for its potential to boost business and government efficiency levels, as creating digital records which can be shared, amended, and verified online can eliminate the need for third parties. As such a recent study by PwC found that blockchain technology has the potential to increase global GDP by US$1.76 trillion over the next ten years. Blockchain technology was first invented by the creator of Bitcoin, but as of 2020 blockchain is being increasingly embraced by new industries in a variety of new use cases.
Enterprises are realizing benefits from adopting blockchain for cross-border transactions as for example HSBC Bangladesh recently used a blockchain system to import 20,000 tons of fuel from Singapore. By using blockchain, the time needed to process the transaction fell from 5 to 10 days to less than 24 hours. Governments are also increasingly interested in using blockchain technology for various applications, including reducing corruption. The United Nations Office on Drugs and Crime recently estimated that Kenya could significantly reduce the US$10 billion lost each year to corruption by recording procurement transactions on a blockchain system.
NEC is a global pioneer in the development of blockchain solutions for enterprises and governments and has been researching blockchain applications since 2012. NEC's blockchain solutions feature a high throughput rate of over 100,000 transactions per second and have a high emphasis on security and data privacy. These features enable services such digital identity management, smart contracts, and the easy transfer of assets between institutions using blockchain technology which can significantly boost efficiency levels for enterprises and governments alike.
For more information please visit:
https://www.nec.com/en/global/solutions/blockchain.html

https://cyprus-mail.com/2020/11/07/blockchain-can-boost-gdp/

https://cointelegraph.com/news/hsbc-bangladesh-uses-blockchain-to-import-20-000-tons-of-fuel-oil-from-singapore

https://coingeek.com/un-calls-for-blockchain-to-fight-rampant-corruption-in-kenya/