New Comer
An open culture that incorporates the best of both outside and inside the company


Number of New Mid-career Hires
In this era of rapid change, NEC has been strengthening mid-career hiring recently in order to rapidly acquire excellent human resources based on our business strategy.

In response to the increase in the number of mid-career hires, NEC has been holding a 4-day onboarding orientation (online) and distributing onboarding guides to departments where employees are assigned, in order to ensure a smooth onboarding process and early start-up after joining the company.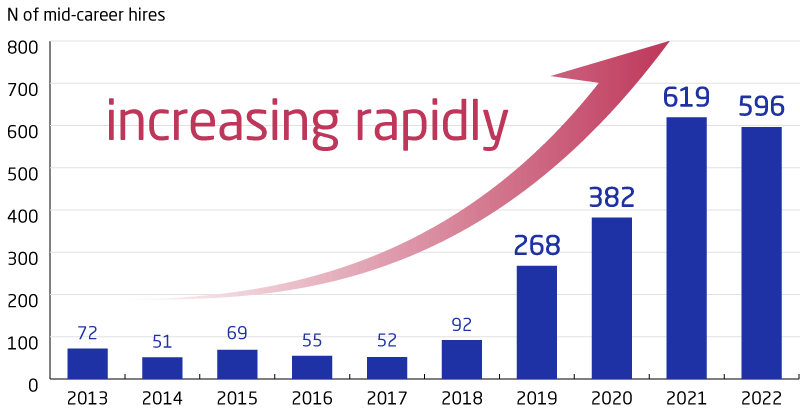 The secret to smoothly welcoming new colleagues is careful communication!

As the impact of COVID-19 continues to diversify work styles, the number of cases of welcoming new members to a team in an environment centered on remote work has increased rapidly.

This time we interviewed a mid-career hire who joined the company in the wake of the COVID-19 pandemic and their supervisor to unravel the secrets of smooth onboarding.