Disability
A culture where people with and without disabilities can take advantage of their skills and experience and be active


Promoting Employment of People with Disabilities
At NEC, 411 employees with disabilities are working in various departments (sum of NEC, NEC Friendly Staff, Ltd. and NEC Management Partner, Ltd. as of June 1, 2023).
The same selection criteria as those for people without disabilities are applied in hiring, and no distinction is made in all aspects of post-employment treatment and career advancement. We provide support according to the characteristics of each individual's disability, including the provision of barrier-free facilities, procurement of assistive devices, and information support, so that each employee can fully demonstrate his or her abilities.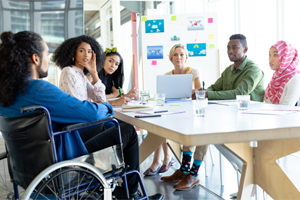 NEC has agreed with and become a signatory to The Valuable 500 initiative for promoting active participation of people with disabilities in the workplace, which was launched at the World Economic Forum Annual Meeting in Davos, in January 2019. In addition to continuously promoting initiatives to create environments that allow employees with disabilities to demonstrate their full potential, we will also strive to realize safety, security, fairness, and efficiency to enable a rich range of social activities by supporting people with disabilities through employment and contributing to society through support for para-sports.

Press Release (January 10, 2020)
https://www.nec.com/en/press/202001/global_20200110_01.html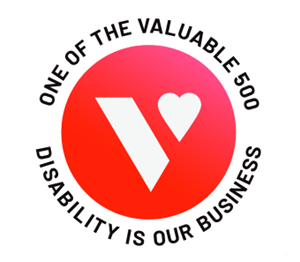 Making para-sports more accessible
NEC has been involved in a variety of activities to make para-sports more accessible. NEC has supported wheelchair tennis for more than 25 years. The Para University Festival is enjoyed by people with and without disabilities. The Nationwide Boccia Promotion Caravan , where people can play boccia anytime, anywhere. NEC will continue to contribute to the world's inclusive society with digital technology and all the power it possesses.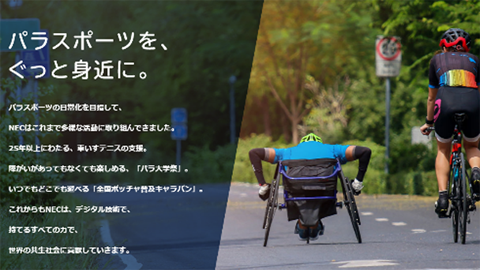 Inclusive dance initiatives (NEC Dancers)
NEC Dancers is a dance team consisting of a diverse group centered around NEC Group employees and their families. Through inclusive dance, the team creates opportunities for people to mix and understand each other regardless of gender, age, nationality, disability, sexual orientation or gender identity. They also stand on the stage at community events and sporting events and give dance performances with smiling faces to spread the word about I&D at NEC.