Society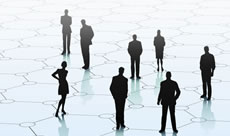 By providing a wide range of products and services that support an information society, NEC aims to realize information societies that are more convenient, safer and secure to live in for all people around the world. NEC believes that innovative and advanced IT-network solutions and communications products can help solve some of the most challenging social and environmental issues facing global society.
However, if the evolution of technology can help social progress and the realization of the human rights of some, it may also potentially damage the environment and/or also hinder or infringe the human rights of others.
NEC is fully aware of this paradox and recognizes its corporate responsibility, as a global international company operating in a complex world environment, to address any adverse human rights impacts which could potentially arise from its business activities and/or relationships.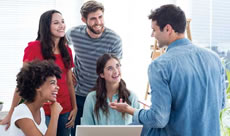 At NEC, we employ a broad diversity of people at each of our organizations and departments, and creating an environment that accepts diverse viewpoints and ideas is an essential part of our management strategy. Diversity involves recognizing and respecting one another's individual differences, and is based on the principle of valuing people precisely because of what sets them apart from others.
NEC will continue to contribute to the advancement of society by implementing a more proactive diversity and inclusion program by giving people the opportunity to show mutual respect for diverse individuals.
NEC aims to provide a working environment that will bring value and achieve a successful work-life balance. To that end, our human resources, who play such an active and important role in our growth, are trained and fairly evaluated to help us realize the ideal work environment.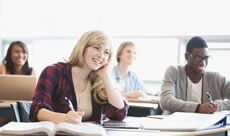 NEC is developing human resources who can contribute to its operations by utilizing the "NEC Way." This is based on a self-development approach in which employees take the initiative to develop their own skills and capabilities.
In April 2016, NEC established a "People Philosophy" to train employees to take the initiative from the customer's point of view and continue to create social value, to grow an organizational climate and culture.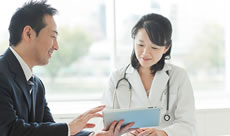 NEC has established a basic philosophy believing that the company "should maintain and enhance a comfortable and supportive workplace to ensure the health and safety of all who work at its business sites."
In line with this philosophy, the General Affairs Division, charged with safety and health activities, the Health Care Centers, and the Safety and Health Management Organization in each business site offer various programs focusing on preventive health.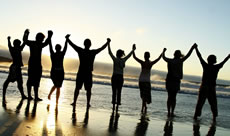 Since its founding in 1899, NEC has continued to develop a corporate culture based on "Better Products, Better Services." This means creating products and services that are more valuable to its customers. It also means that every one of us at NEC understands, considers and quickly responds to what our customers expect in order to make NEC a company that is trusted and chosen by customers.
The word "Better," not "Best," in our statement of "Better Products, Better Services" embodies our desire to "continuously make improvements to achieve our very best in providing better products for customers."
"Customer Satisfaction" appears in the first paragraph of the NEC Group Charter of Corporate Behavior. We believe that improving CS (Customer Satisfaction) is critical to establishing a strong trust relationship with our customers.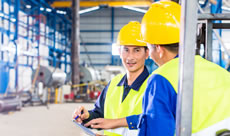 Based on "Better Products, Better Services," we hope that all our employees will be confident in NEC's quality policy by raising the quality of their own work, the products they create, and the services they provide.