Displaying present location in the site.
Information Security Report
With Digital Transformation (DX) giving rise to new business models and schemes, and the spread of Work Style Reform promoting diversified working styles, security is becoming a vital management issue for business.

In response to these social developments, NEC is implementing measures in line with Cybersecurity Management Guidelines Ver. 2.0, formulated by the Ministry of Economy, Trade and Industry of the Government of Japan. These measures, which include combatting increasingly sophisticated cyberattacks; providing highly secure products, systems and services; and ensuring that information security is applied across the entire supply chain, are all implemented with the aim of continuing to be a trusted company.

We invite you to read this report to gain an overall view of the NEC Group's information security activities.
Information Security Report 2020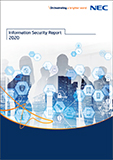 NEC's Approach to Information Security
On the Publication of "Information Security Report 2020"
NEC's Information Security Report
Information Security Promotion Framework
Information Security Governance
Information Security Management
Information Security Infrastructure
Information Security Personnel
Measures against Cyber Attacks
Information Security in Cooperation with Business Partners
Providing Secure Products, Systems, and Services
Leading Edge of NEC's Information Security
Creation of a Digital Workplace
NEC's Cyber Security Strategy
Cases of R&D of the Leading-edge Cybersecurity Technology
Third-party Evaluations and Certifications
NEC Group Profile
Information Security Report 2018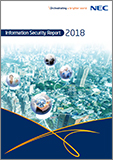 Information Security Report 2017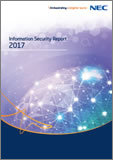 Information Security Report 2016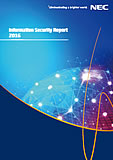 Information Security Report 2014