Displaying present location in the site.
Information Security Report
Today, when the entire world is openly connected, we are faced with the critical issues of how to address increasingly sophisticated and commercialized cyberattacks including ransomware, the growing needs for personal information protection, economic security, and other social challenges.

Given these circumstances, NEC is shifting to "Zero Trust" by deploying a zero trust security platform in which no access is granted without verification. We have also implemented robust and flexible security measures across our group that are based on the Zero Trust Maturity Model of the Cybersecurity and Infrastructure Security Agency (CISA).

We are also stepping up our intelligence about increasingly damaging cyberattacks (for proactive defense based on attacker trends and other factors) and our resilience (ability to recover from cyberattacks) in line with Version 2.0 of the "Cybersecurity Management Guidelines" established by Japan's Ministry of Economy, Trade and Industry (METI) and the "Cybersecurity Framework (Version 1.1)" issued by the US National Institute of Standards and Technology (NIST). Our efforts also include enhancing the information security in the entire supply chain, such as by ensuring security with the focus on the data being handled based on the concept of Security by Design 3.0.

In order to become a company that is consistently trusted by customers and society, we will continue to bolster our information security efforts through comprehensive approaches, while providing our internally proofed cutting-edge technologies.

This report outlines the latest information on the NEC Group's information security activities. We hope that you read this report and find it informative.
Information Security Report 2022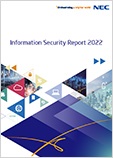 NEC's Approach to Information Security
On the Publication of "Information Security Report 2022"
NEC's Information Security Report
Information Security Promotion Framework
Information Security Governance
Information Security Management
Information Security Infrastructure
Information Security Personnel
Measures Against Cyberattacks
Information Security in Cooperation with Business Partners
Providing Secure Products, Systems, and Services
Third-party Evaluations and Certifications
NEC Group Profile
Information Security Report 2021
Information Security Report 2020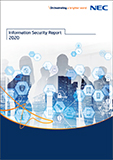 Information Security Report 2018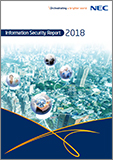 Information Security Report 2017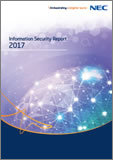 Information Security Report 2016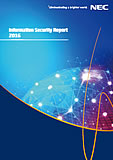 Information Security Report 2014