Displaying present location in the site.
Dialogue and Co-creation with Our Stakeholders
To explore how NEC can incorporate non-financial (ESG) initiatives and management, and how its business activities impact society, we invited outside experts in their respective fields to participate in a dialogue on the following themes.
Peter David Pedersen

Co-Founder, Next Leaders' Initiative for Sustainability (NELIS); Professor, Graduate School of Leadership and Innovation Shizenkan University; Chairman, Transagent Co., Ltd.

Born 1967 in Denmark, resident of Japan for more than 30 years.

Graduated from the Institute of Cultural Anthropology, Copenhagen University. In 2000, Peter David co-founded E-Square Inc., one of Japan's first sustainability consultancies, and worked on numerous CSR/sustainability projects with leading Japanese corporations.

He co-founded NELIS in 2015.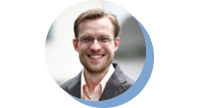 Masaru Arai

Masaru Arai is chair of the Japan Sustainable Investment Forum (JSIF) and a senior engagement consultant at Federated Hermes EOS. He is a member of the FTSE Russell ESG Advisory Committee and the FTSE Russell Sustainable Investment Advisory Committee. Also, he is a former board member of the United Nations-supported Principles for Responsible Investment.

He graduated from Keio University's Faculty of Business and Commerce in 1972 and completed a course on Arabia at The American University in Cairo in 1976. In 1972, he joined Daiwa Securities Co. Ltd., and after serving in such capacities as president of the company's subsidiary in Australia, he joined Daiwa Asset Management Co. Ltd. in 1992. At this company, he assumed the positions of chief investment officer in 2003, director and chief investment officer in 2006, retiring from the company in 2011. Since 2003, he has been involved in the field of responsible investment and has served on the sustainable finance-related committees and other committees of the Ministry of the Environment, the Ministry of Economy, Trade and Industry, and the Ministry of Foreign Affairs of Japan.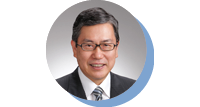 Yukiko Furuya

Yukiko Furuya is the Executive Director of CSO Network Japan.
She is also a Consumer Affairs Advisor and holds a PhD in general policy.
In addition, she is a Representative for the Consumer Conference for Sustainability, Co-Representative for the CSR Review Forum, Director of the Japan Society for Business and Ethics, and a fellow at the Business Ethics Research Center.
Since 2020, she has served as a member of the Expert Panel on Promoting Consumer Sentiment Management of Japan's Consumer Affairs Agency.

Her major papers include "The Practices and Problems on Responsible Business: A Study from the Point View of International Agreements and Standards" (2020). She is the author of Management Strategy for Consumer Orientation, Fuyoshobo (2010) and Modern Consumer Sovereignty, Fuyoshobo (2017).
Toshiyuki Imamura

Toshiyuki Imamura joined Nomura Asset Management Co., Ltd., (NAM) in 1994 and is now a managing director and head of the Responsible Investment Department at NAM. After mainly managing Japanese and global equity portfolios for public pension funds, in 2003 he relocated to New York, where he was primarily responsible for researching U.S. equities for portfolio management. Upon returning to Tokyo in 2006, he joined a NAM group company that analyzes and evaluates investment trust funds, where he was responsible for analyzing overseas equity funds. In December 2008, he became head of this group company's London branch. He returned to NAM in April 2013 to become head of the portfolio management planning department and has been serving in his current position since April 2016.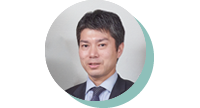 Kazunori Kitagawa

Kazunori Kitagawa is head of the Japan Productivity Center's Eco Management Center. In 1983, he joined Marketing Intelligence Corporation (currently, INTAGE HOLDINGS Inc.), where he was engaged in marketing and research related to consumer goods, and he began specializing in research on environmental issues in 1995. In 1999, he transferred to the Japan Productivity Center for Socio-Economic Development (currently, the Japan Productivity Center), where he was engaged in research and consulting on environmental issues related to government policy and companies. Also, he is a member of and involved in the activities of the committees and study groups of public institutions. Since fiscal 2018, he has been a part-time professor at Sophia University.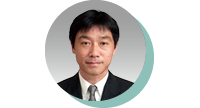 Asako Nagai (Facilitator)

Managing Director at Business for Social Responsibility (BSR)

Asako Nagai holds dual master's degrees in Business Administration and Science from the Ross School of Business and School of Environment and Sustainability at the University of Michigan. Prior to joining BSR, Asako has more than 10 years of experience leading global sustainability strategies at Sony Corporation. She also played a role in shaping the industry framework for the Responsible Business Alliance (RBA). In 2013, Asako joined BSR, a global organization that works with its network of more than 250 member companies and other partners, and promotes sustainability including "Business and Human Rights."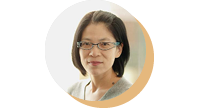 Daisuke Takahashi

Partner, Shinwa Sohgoh Law Offices and Master of Law (U.S., France, Germany and Italy)

Daisuke Takahashi advises multinational enterprises on global legal compliance and sustainability including supply chain due diligence. As the Vice Chair of CSR Project Team at Japan Federation of Bar Associations (JFBA), he contributed to drafting JFBA's Guidance on Human Rights Due Diligence and ESG Risk Management Guidance.

He also served as a member of Working Group on the National Action Plan on Business and Human Rights (BHR), which was published by the Japanese Government in October 2020. Daisuke serves also as the Vice Chair of BHR Committee at International Bar Association; Steering Committee Officer of BHR Lawyers Network Japan; and Consultant for OECD Centre for Responsible Business Conduct.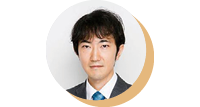 Ryusuke Tanaka

Programme Officer, ILO Office for Japan

Ryusuke Tanaka is the Programme Officer at the International Labour Organization, Office for Japan. In that capacity, he assumes the role of contact point for tripartite constituents in Japan and has engaged in activities related to international labour standards particularly in the context of business and human rights. He is also in charge of projects concerning global supply chains and CSR/RBC. Member of the Working Group on the National Action Plan on Business and Human Rights, Japan Ministry of Foreign Affairs.

Previously, Ryusuke was an attorney at law practicing labour/employment law in domestic and international law firms. He studied Law at the New York University School of Law (LL.M), and Keio University (LL.B. in Political Science)