Displaying present location in the site.
Biodiversity is an important foundation for a sustainable society. At NEC, our environmental policies stipulate that individual employees should increase their environmental awareness and contribute to preserving biodiversity. We strive to minimize the impact of business activities and employees' lives on living organisms, and to actively encourage employees' activities that contribute to biodiversity and the provision of ICT solutions.
Finding Risks and Opportunities
Risks / Opportunities
Description
Risk reduction measures /
Specific opportunities
Risks
Alterations to the land at production sites, as well as underground and surface water usage, wastewater, and gas emissions and waste at production sites, may affect biodiversity in their respective areas.
Since NEC's business sites use organic solvents and acid/alkaline materials, we carry out measures and training to prevent leakage into wastewater, the atmosphere, and soil.
Opportunities
(social value)
Efforts to protect biodiversity around bases and neighboring areas will lead to cooperation with a variety of stakeholders and improve brand value, which might create business opportunities.
Engage in activities to conserve biodiversity such as the protection of endangered species, and paddy field development through local exchange.
Participation in International Initiatives (SBTs for Nature*1/TNFD*2)
In recent years, a variety of initiatives related to nature and biodiversity have been launched around the world amid climate change, and such initiatives are likely to be rolled out further and gain momentum over the next few years. In fiscal 2022, NEC participated as a corporate member in the framework evaluation stage for two international initiatives that might have an impact on the business world. By participating in discussions and the prototyping of frameworks at the idea stage, NEC stands at the forefront of global trends, searching for solutions that will help create a society in tune with nature.

Under the frameworks being examined, it will be important for companies to identify and disclose risks related to biodiversity. Based on international standards, NEC has already identified such risks and their potential impact on its own activities, by utilizing ENCORE, a risk management tool for biodiversity.
*1

SBTs for Nature: Corporate participation program
Nature SBTs are science-based targets for companies and local governments to act upon within the scope of their operations and jurisdictions. It is the nature version of SBT for the 1.5°C climate change scenario. Target-setting methods are scheduled to be made public in 2022.

*2

TNFD: Taskforce on Nature-related Financial Disclosures, TNFD Forum
TNFD creates a framework for disclosing nature-related financial information for the purpose of directing the flow of global capital to activities that preserve and restore nature. Plans call for the framework to be published in 2023.
Flowchart of Dependency on Natural Capital Based on ENCORE* (For information equipment businesses)
This chart shows the flow of water, atmosphere, and ocean geomorphology and their dilution dependencies for information equipment companies.
*

ENCORE: Exploring Natural Capital Opportunities, Risks and Exposure. A United Nations Environment Programme, ENCORE is a risk assessment tool for biodiversity developed by the World Conservation Monitoring Centre (UNEP-WCMC) that facilitates research into dependencies and impacts on ecological services based on the characteristics of each business sector.
Responding to 30 by 30* and OECM
Discussions are currently being held around the world about indicators to measure the impact on nature and biodiversity. One potential quantitative target is known as 30 by 30, by the Convention on Biological Diversity. In order to contribute to this target, NEC participates as an initial member of the 30 by 30 Alliance (led by the Ministry of the Environment). As a company, NEC also aims to help expand natural environmental areas and intends to register some of its land as an area of other effective area-based conservation mechanism (OECM).
*

30 by 30 is a worldwide initiative for governments which was agreed upon at the G7 Summit in 2021, to designate 30% of the earth's land and ocean areas as protected areas by 2030.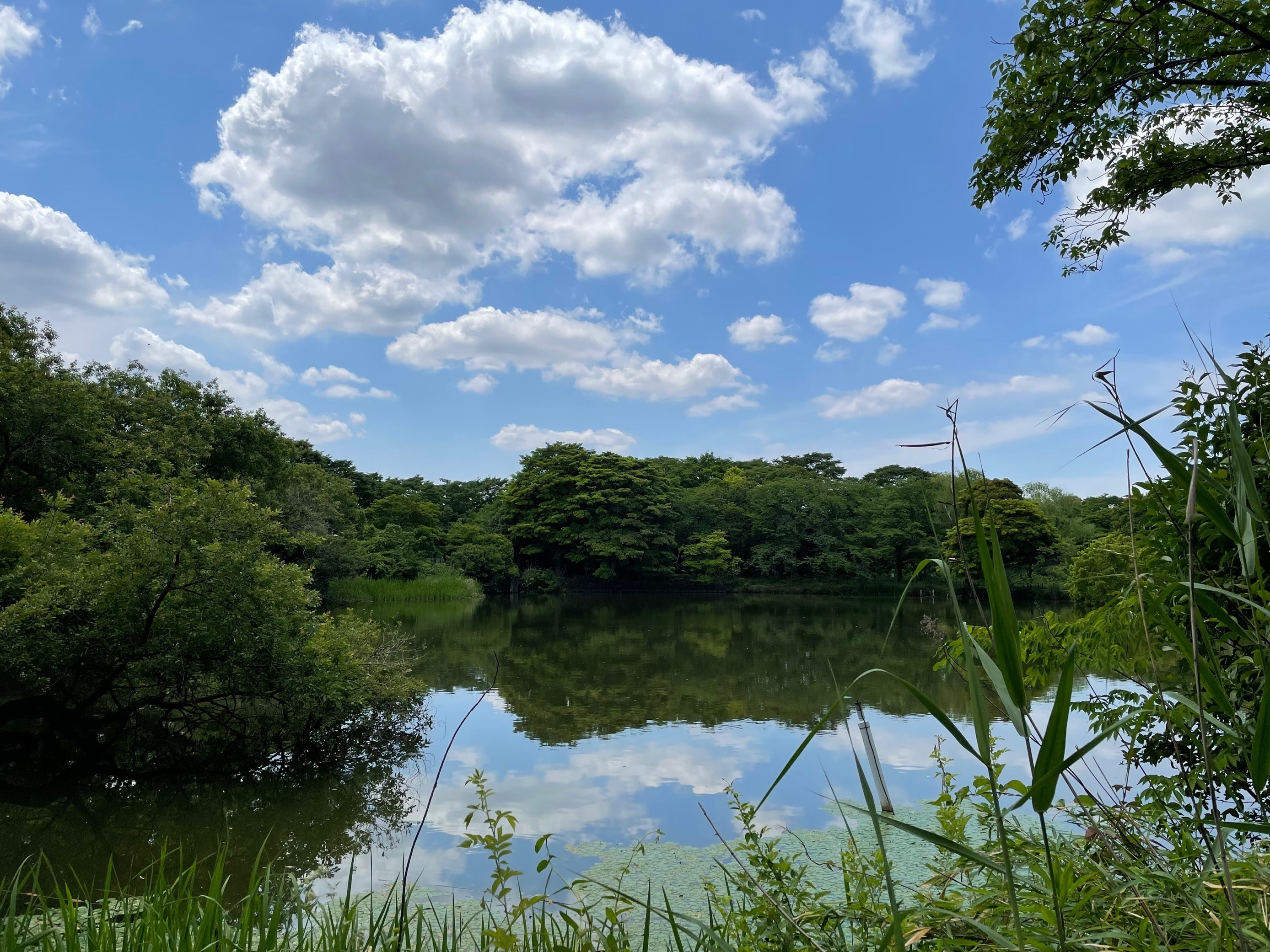 Biodiversity Conservation Efforts at NEC Abiko Plant
The NEC Abiko Plant has a spring area on its premises, known as Yotsuike, which is thought to derive from the Tone River. Since 2009, NEC has cooperated with the Teganuma Aquatic Organism Research Association to promote conservation activities in this area, aimed at the protection of the Oomonosashi Tombo (Copera tokyoensis) species of dragonfly. Yotsuike is a habitat for this dragonfly, which is designated as an endangered species IB class (EN) by the Ministry of the Environment.

In fiscal 2022, efforts to remove crayfish and other invasive species proved effective, as were efforts to establish an artificial dragonfly pond as a habitat for the Oomonosashi Tombo, which features several areas where the dragonfly can be observed.

In addition, we also made effective use of the large volume of freshwater mussels discovered upon draining the Yotsuike in 2012, by using them to conduct preservation activities for an endangered species of IA type (CR) Cyprinid (Acheilognathus typus) in the aforementioned artificial pond at our business site. By providing a place for the Cyprinids to lay their eggs, the freshwater mussels played an important role in the Cyprinids' survival. In fiscal 2022, we will release some of the Acheilognathus typus to Yotsuike and observe the effects of the change in habitat.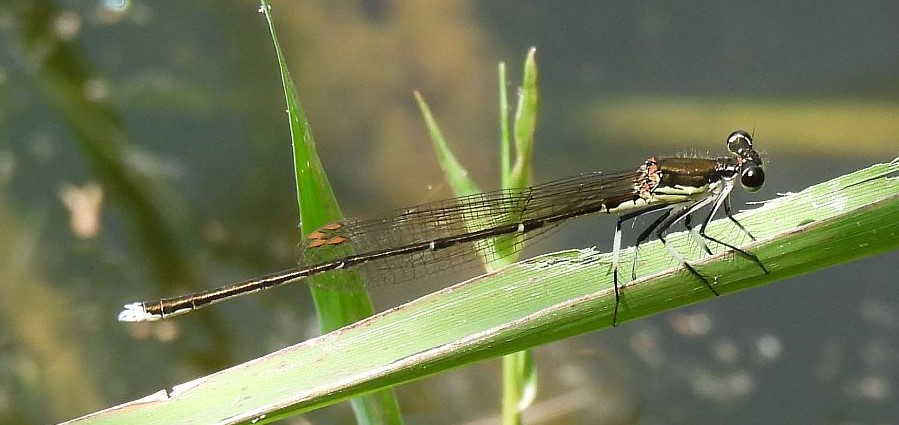 We also hold an annual "Biodiversity Dialogue" to go over results and discuss future efforts with the Teganuma Aquatic Organism Research Association, the city of Abiko, and experts in the field. Our activities spanning more than 10 years were recognized in fiscal 2022 with Select Committee's Special Award 2022 from the Nature Conservation Society of Japan, which is given to companies that make major contributions to the preservation of biodiversity and the protection of nature in Japan. NEC will continue activities to realize a sustainable society through collaboration with diverse stakeholders.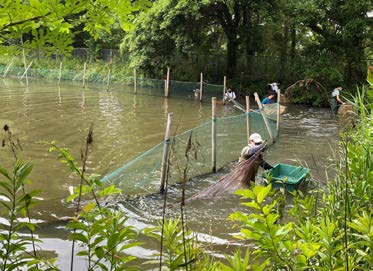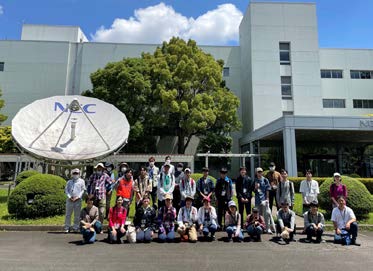 Activities in Biodiversity Working Groups
NEC participated in biodiversity preservation activities as a member of a biodiversity working group made up of four organizations* from the electrical and electronics industry. The working group has supported corporate biodiversity initiatives with the publication of "Let's Try Biodiversity! (LTB)—First Corporate Activities in Biodiversity" and "Let's Try Biodiversity Pick Up!—Reducing Plastic Waste in the Ocean Starting on Land," which summarizes approaches to the marine plastic waste issue.
*

Four organizations from the electrical and electronics industry:
The Japan Electrical Manufacturers' Association (JEMA),
Japan Electronics and Information Technology Industries Association (JEITA),
Communications and Information Network Association of Japan (CIAJ), and
Japan Business Machine and Information System Industries Association (JBMIA)
| Item | Target | Results |
| --- | --- | --- |
| Biodiversity preservation activities | At least 10 times per year | 27 times |