Displaying present location in the site.
Initiatives for Biodiversity
Biodiversity is an important foundation for a sustainable society. At NEC, our environmental policies stipulate that individual employees should increase their environmental awareness and contribute to preserving biodiversity. We strive to minimize the impact of business activities and employees' lives on living organisms, and to actively encourage employees' activities that contribute to biodiversity and provision of ICT solutions.
Biodiversity Conservation Effort at NEC Abiko Plant
NEC Abiko Plant has a spring area onsite known as Yotsuike, thought to derive from the Tone River. The area around the periphery of the pond, has been confirmed as a habitat for an endangered species IB class (EN) of dragonfly designated by the Ministry of the Environment, known as the Oomonosashi Tombo (Copera tokyoensis). Since 2009, NEC has cooperated with Teganuma Aquatic Organism Research Association to promote conservation activities in the area.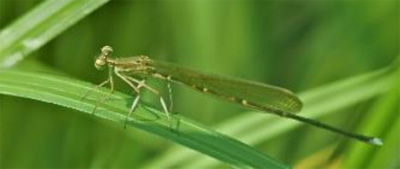 In 2019, we saw the results of preparing a breeding environment by draining ponds to eliminate invasive fish species and creating an artificial dragonfly pond as more Oomonosashi Tombo (Copera tokyoensis) dragonflies were observed than in previous years. We also made effective use of the large volume of freshwater mussels discovered upon draining four ponds in 2012 by conducting preservation activities for an endangered species of IA type (CR) cyprinid in the same artificial pond at our business site. By providing a place for the cyprinids to lay their eggs, the freshwater mussels played an important role in the cyprinids' survival.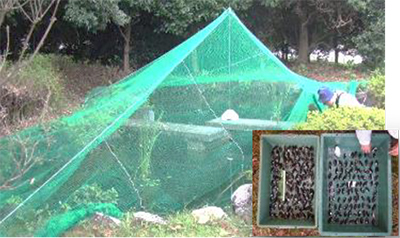 Activities in Biodiversity Working Groups
NEC participated in biodiversity preservation activities as a member of a biodiversity working group made up of four organizations* involved with the electrical and electronic industries.

The working group has supported corporate biodiversity initiatives with the publication of Let's Try Biodiversity!
(LTB)—First Corporate Activities in Biodiversity and Let's Try Biodiversity Pick Up!—Reducing Plastic Waste in the Ocean Starting on Land, which summarizes approaches to marine plastic waste.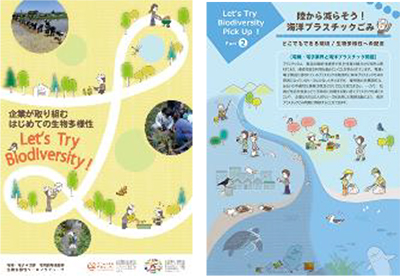 *

Four organizations in the electrical and electronics industry:
The Japan Electrical Manufacturers' Association (JEMA)
Japan Electronics and Information Technology Industries Association (JEITA),
Communications and Information Network Association of Japan (CIAJ), and
Japan Business Machine and Information System Industries Association (JBMIA)