Displaying present location in the site.
NEC Green Conservation Activity in Fuchu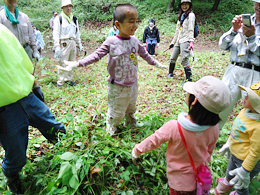 Very rare lily family plants "Musashino Kisuge" grow abundantly in "Tokyo Metropolitan Sengenyama Park" in Fuchu City where NEC Fuchu Plant is located, making it the only place in Japan where the plants grow wild.
NEC Group employees and their families participate in the "Sengenyama Park" conservation activities to conserve "Musashino Kisuge" by planting saplings and clearing underbrush, and they also enjoy learning about biodiversity by walking in the park.
This activity has been conducted in cooperation with the Sengenyama Nature Conservation Association since 2007.
Blooming "Musashino Kisuge" Planted by NEC Group Employees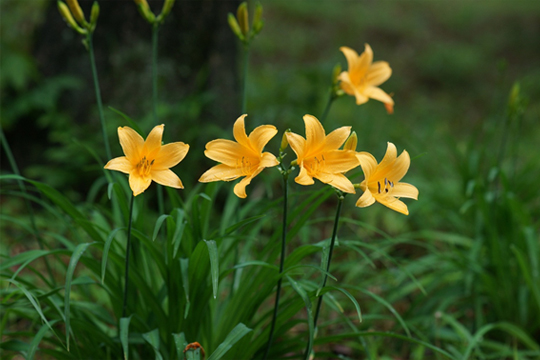 Comments from participants
My child enjoyed weeding. It was also his first time cutting trees, and it was good to learn how to use a saw.
I heard this place is the only one where Musashino Kisuge grows wild, so I participated to contribute to conserving this environment. Despite this big goal, I really enjoyed this event. I enjoyed touching plants, insects and the nature.