The 'LOTUSat-1' Project—NEC's Interdepartmental Team's First Satellite System Export to Elevate Vietnam's Space Capabilities

The LOTUSat-1 Earth Observation Satellite Project for Vietnam is the first such initiative to utilize Japan's Official Development Assistance (ODA) funding for exporting a satellite. In fact, this is also NEC's inaugural venture into exporting a satellite system. As the project approaches its final stages in preparation for next year's launch, members of the team have shared their own hopes and motivations.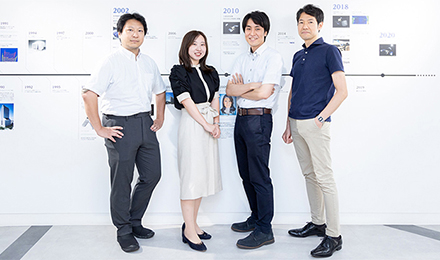 Aiming to Develop a Global Space Business: Unveiling the potential of NEC's space business through the "LOTUSat-1" Earth observation satellite system provided to Vietnam

In 2018, ASNARO-2, a small radar observation satellite developed by NEC, was successfully launched and remains in active orbit around Earth, continuously monitoring the planet's surface. It was decided in 2020 that the LOTUSat-1, a satellite of the same design as ASNARO-2, would be provided to Vietnam. In anticipation of the scheduled launch of LOTUSat-1 in the upcoming fiscal year, we sat down with Kazutsuna Hebiishi, the project manager for LOTUSat-1 at NEC, to discuss the satellite's features, its mission goals, and the future trajectory of NEC's initiatives in the space sector.