The seven themes for social value creation

Quality of Life
Infrastructures for high-quality education and medical care need to be improved all over the world. Through ICT, NEC promotes an equal and prosperous society that embraces diversity and allows all individuals to play an active role. We are constructing educational environments that overcome barriers of location and time, and enabling diverse healthcare services that include preventive medicine.
Looking ten years ahead
Creating personalized healthcare services to extend healthy life expectancy
Social background
Our society faces ballooning medical expenses, uneven distribution, and a lack of medical personnel. We need to change our mindset from cures to prevention, including self-medication, to extend an individual's healthy life expectancy.
NEC's approaches
In addition to health advice tailored to individual symptoms, services for corporate wellness and work style reforms, NEC is creating new personalized healthcare services.
NEC's vision for the future
Through the use of ICT and co-creation with partners, NEC aims to extend the healthy life expectancy and create a society where every person can live an active, healthy, and prosperous life.
Raising public awareness to shift the focus from cures to prevention to extend the healthy life expectancy
Ballooning medical expenses associated with aging populations and increases in lifestyle diseases, along with uneven distribution and lack of medical personnel, have become a challenge in some developed countries. These social problems are expected to become more compelling in the next decade. Addressing these problems requires raising public awareness to shift the mindset from cures to prevention by practicing self-medication when dealing with minor medical problems instead of seeking medical help from a healthcare provider. It is also important to extend the healthy life expectancy. For an extended healthy life expectancy, one of the effective solutions is to provide health advice tailored to individual symptoms, which increases the expectations for the use of ICT with AI and the IoT. For instance, even with a lack of medical personnel, an interactive AI-powered Chatbot studies doctors' expertise in gathering information from a medical interview. The Chatbot obtains changes in patient symptoms and living information to enable the appropriate determination of individual health conditions. In addition, patients with mild symptoms receive appropriate health advice remotely for prevention while patients requiring examinations and treatment are advised to seek proper specialized care at the appropriate time. This helps lessen the burden on medical personnel and optimize medical expenses.
NEC's approaches to corporate wellness leverage ICT
To improve productivity and reduce medical expenses, organizations are placing greater emphasis on corporate wellness. NEC utilizes ICT to monitor the health conditions of employees and provide support for health improvement through corporate wellness. For instance, the services capitalize on biosensors using IoT and AI technology for face and voice authentication and textual entailment recognition to understand the health conditions of employees based on their facial expressions when arriving at work, the tone of their voices over the phone, and sensor data for corporate wellness. In addition, NEC is promoting the creation of new healthcare services combined with attendance management in response to diversifying work styles. The NEC Group also promotes corporate wellness and productivity management within the group. NEC, NEC Networks & System Integration, ABeam Consulting has chosen as one of the White 500 corporations for excellent health and productivity management, which is a certification system of the Ministry of Economy, Trade and Industry.
Creating more personalized healthcare services through co-creation
Medical institution, medical checkup providers, insurers, and private corporations possess information about individual health and healthcare. Currently, the use of the data beyond the boundaries of industries and service links has not made substantial progress. However, it is possible to create more personalized healthcare services through the distribution and use of personal data with the consent of individuals. The popularization of a health information bank system can benefit the individual and society. NEC has taken the initiative in promoting the use of data and service links beyond the boundaries of industries while focusing on the use of healthcare information. Concurrently, through co-creation with customers and partners, we are contributing to the realization of an affluent society where every person around the world can live an active, healthy, and prosperous life.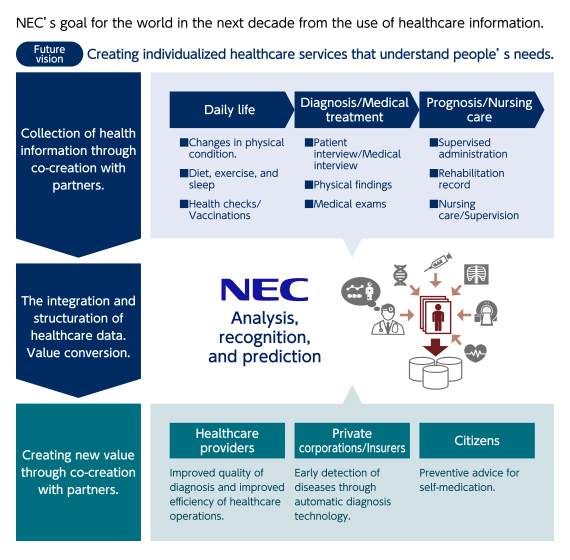 Initiatives for the future 01
Developing new wellness solutions using AI technology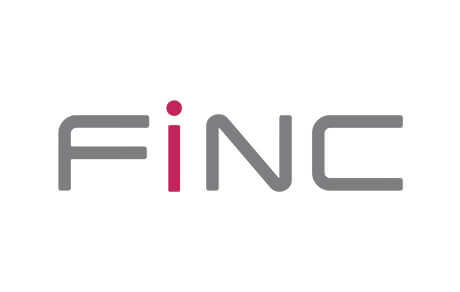 NEC and FiNC Inc. are co-developing new wellness solutions for corporations by integrating NEC's cutting-edge AI technology, NEC the WISE, and FiNC's wellness services for corporations, FiNC for Business. These solutions use cameras, wearable devices, and other IoT devices to understand the physical condition of employees within the corporation and to obtain biological information through facial expressions, voice, pulse, and body temperature. The data is then combined with diet, exercise, and other life log information accumulated in the FiNC for Business application to be visualized and analyzed by AI technology. This allows an understanding of daily changes in the physical condition and health risks, which were previously difficult to detect during routine physical examinations. Employees can learn of their health condition at an early stage and receive advice in a timely manner. In addition, NEC and FiNC leverage their advantages in AI and IoT technologies to offer a healthcare platform designed to accumulate lifestyle information and offers solutions for health improvement. They will also accelerate the development of new wellness solutions for businesses based on workers' job environment information, such as office environment information and workers' status of use of retailers and fitness facilities.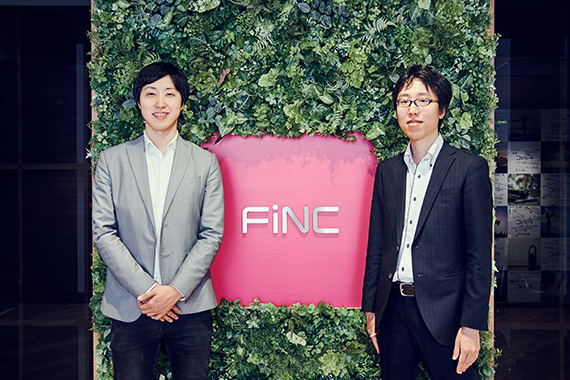 Click here for details of interview on Creating social value to connect to the future >
Social Value Creation Report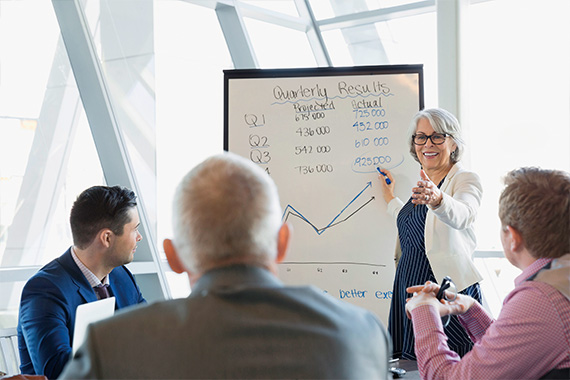 The key is to extend healthy life expectancy
A sustainable longevity society made possible with digital healthcare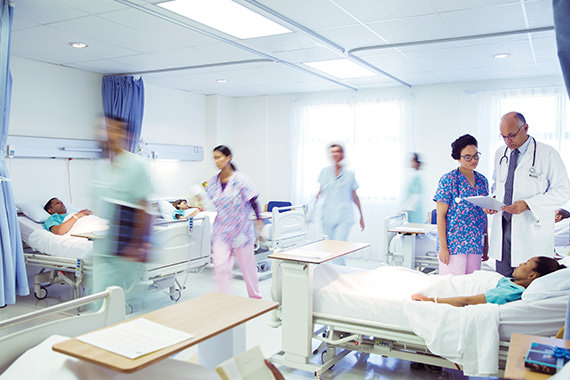 An urgent healthcare revolution
How can ICT be used to reduce the burden on healthcare practitioners?