The seven themes for social value creation

Communication
As digital networks connecting people, things, and contexts evolve and society becomes more advanced, the importance of information and knowledge increases. NEC contributes to the realization of the value creation network from information and communication technologies found everywhere from the ocean floor to outer space and through with customers and partners. This network allows people and companies throughout the world to use information and knowledge safely, securely, and equally.
Looking ten years ahead
Value creation network enriches communications among people
Social background
People, things, and contexts will be connected in real time as AI and IoT are integrated into many different fields, and the information and communications infrastructure will evolve to support diversified services and create new value.
NEC's approaches
NEC strives to create new value beyond connecting people, things, and contexts by providing a network that is naturally connected anytime and anywhere and co-creation with customers and partners.
NEC's vision for the future
NEC will enrich communications among people by supporting diversified services and by building a value creation network that creates new value.
Evolution of information and communications infrastructure realizes individual optimization
The number of internet users around the world is expected to reach 5.5 billion by 2025, and the number of connected IoT devices is expected to reach 1 trillion in the future. The importance of the information and communications infrastructure that connects these devices is increasing in these situations.
The data on people, objects, and contexts collected from IoT can realize the provision of personalized services according to individual preferences through AI data analysis and the utilization of data beyond the borders of industries. For instance, through an analysis by AI of a life log of medical record information for different medical departments and video, audio, and location information on daily life and experiences recorded as digital data and public data, such as environmental information on areas surrounding the residences, new contexts (such as the discovery of causes of diseases and the development of new treatment methods) can be explored, which enable optimized and advanced services for each individual. In addition, with the real-time communication of information related to the five senses, such as the senses of sight and touch, there will be changes in sporting experiences. The use of virtual reality (VR) technologies will enable the communication of the five senses and enable us to watch a sporting event as if we were on the field. Or, sports fans can gather in a VR space and experience the event as if they were playing actual sports together. In such a world, the information and communications infrastructure supporting ICT is important. The role of the information communications infrastructure is undergoing a major transformation from connecting information and data flexibly and efficiently to supporting diverse services and creating new value.
New value beyond connecting people, things, and contexts
In order to provide individually optimized services in real time without restrictions on time and place, people should naturally be constantly connected to networks. While in the state of being connected, the possibility of cyberattacks increases and data becomes more important; accordingly, the connections must be more secure. Through the use of AI technologies, SDN and NFV*1, NEC provides highly stable, reliable networks. We also develop high-speed lightweight encryption technology while providing security technologies in a wide range of devices, such as networks, IoT equipment, and wearable devices. Moreover, using an ear-worn device solution "hearable," NEC will realize a life support service in real time while ensuring security and privacy.
Furthermore, we currently proceed with co-creation to create new businesses and services. We have succeeded in connecting customers beyond the borders of industries and currently have initiatives using 5G for ultra-high speed, ultra-low latency, and massive simultaneous connections.
We have commenced the creation of new value beyond connecting people, things, and contexts by combining a lineup of the latest AI technologies, NEC the WISE, including the world's No. 1 face recognition technology*2 and other technologies.
*1 Software Defined Networking / Network Functions Virtualization
*2 Ranked No. 1 in National Institute of Standards and Technology (NIST) benchmark testing.
Toward enriching communications among people
NEC strives to provide networks where people are naturally connected anytime and anywhere through the combined use of fast, smart, and secure information and communications infrastructures, AI, and wearable devices. We provide optimal connections by using the methods and technologies of 5G and LPWA. Moreover, we work to enrich communications among people by supporting diversified services and building a value creation network that creates new value through co-creation with customers and partners.
Initiatives for the future 01
Changing the future with a hands-free and eyes-free hearable service
NEC developed a hearable device (earphone device) that lets users collect and transmit information without looking and using hands by simply wearing the device in their ears. This device offers a new gateway to naturally connect to a network. This hearable device uses ear acoustic authentication technology to identify individuals without requiring users to key in a password and touch a security card over the device, which are conventionally required for authentication, as well as an input operation for collecting and transmitting information. With this stress-free user interface, service providers can grasp user conditions without requiring users to operate the device and exchange the required information at the appropriate time.
Moreover, NEC intends to offer hearable services that combine indoor positioning technology, acoustic AR (augmented reality) technology, and other unique technologies.
In addition to authentication via biometric information, including our world-renowned face recognition technology, NEC participates in the FIDO Alliance, which aims to standardize Fast IDentity Online (FIDO) (a standard that enables quick online authentication and ensures safe and secure authentication by not transmitting authentication information over a network) and works with participating companies from other countries in research and development.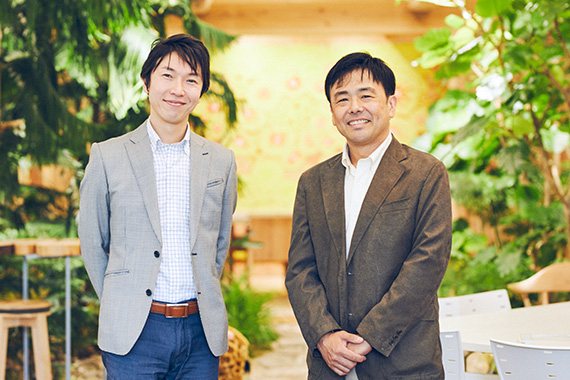 Click here for details of interview on Creating social value to connect to the future >
Initiatives for the future 02
Initiatives towards co-creation of advanced services leveraging 5G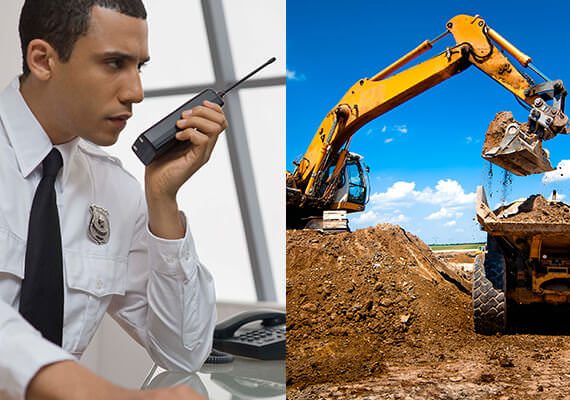 NEC is collaborating with telecom carriers and industrial partners to create new services and businesses that capitalize on 5G. Together with NTT DOCOMO and ALSOK, NEC is conducting a trial*1 to provide advanced 5G security services. This trial will verify the implementation of security services for preventing crimes and accidents in combination with ALSOK Zone Security Management®, featuring image analysis and AI-based security, as well as the advantages of 5G, including ultra-high-speed, large-capacity, low-latency communications.
In addition, NEC, KDDI Corporation, and Obayashi Corporation are conducting a trial*1 to carry out remote operation of construction machinery through 5G technologies. This trial aims to verify improvements in the efficiency and quality of remote construction when combining existing systems for remote control construction machinery with the large-capacity, high-speed transmission of high-definition video with low-latency.
Going forward, NEC will continue to develop and provide 5G solutions that enable enhanced transmissions and a diversified range of sophisticated services.
*1 These 5G trials are being conducted for the Ministry of Internal Affairs and Communications.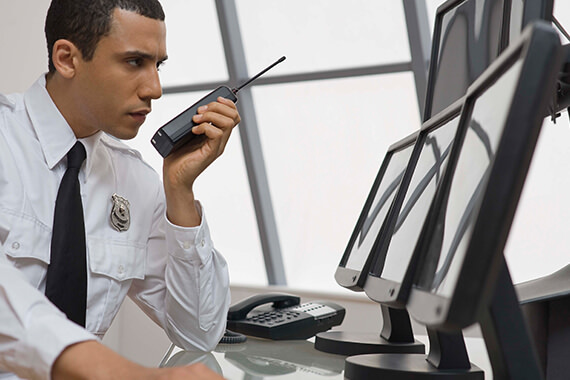 Trial to achieve advanced security services using 5G
NEC, NTT DOCOMO, and ALSOK are conducting a trial to provide advanced security services using 5G.
Social Value Creation Report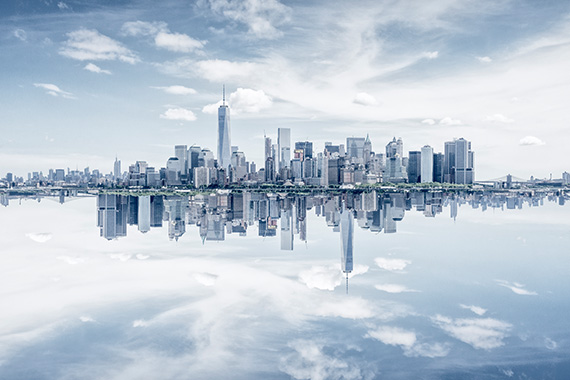 The Next-Generation Information and Communications Infrastructure that Will Support New Industrial and Social Transformation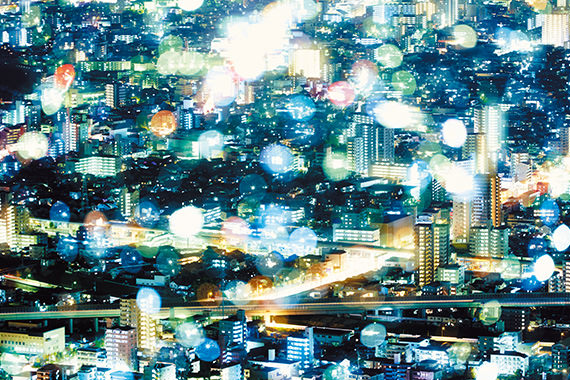 A "traffic explosion" draws near
What is the information and communications infrastructure?