Smart Transportation
Smooth Transport Experience
Public transport congestion is a critical issue in urban areas. More efficient and stress-free transport modes are urgently needed.
NEC's smart transportation solutions offer a smoother experience, safer and more efficient operations, and increased revenues for transport operators. They also increase the overall accessibility and connectivity of cities, contributing to thriving local communities and economic activity.
Accessibility

Offer transport services that are easily
accessible for everyone
Optimized Performance

Advanced transportation for safer, more
efficient and more comfortable service
Why NEC ?
200

+ customers

200+ customers in approx.
20 countries

30

years

30+ years of experience
in public transportation
technologies

World-Class

R&D

Global R&D network,
with labs in Singapore,
Germany and Japan
Case Study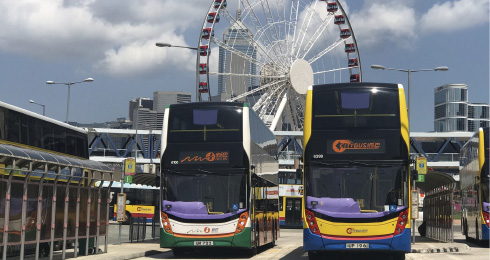 Citybus & NWFB / NEC Laboratories Singapore
Intelligent Bus Service for Urban Customer Satisfaction
Learn more