Public Safety
Less Crime, Safer Communities
With the growing threat posed by terrorism and crime, cities need to enhance their situational awareness, optimize personnel allocation and quickly deal with incidents, while also balancing security with convenience.
NEC's public safety solutions make preventing and combatting crime more efficient, and citizens' lives safer. In addition, these solutions facilitate the provision of secure, smooth and even personalized services to citizens, thereby enhancing their everyday experience.
Improved Response Time

Facilitate quicker response by law
enforcement with real-time alerts based on
AI data analysis
Predictive Policing

Allow law enforcement to take preventative
measures against crimes by detecting early
signs of threat
Informed Policing

Enhance the situational awareness of law
enforcement and city officials, enabling
optimized use of limited resources
Safer and Happier Citizens

Enable citizens to lead safe and
secure lives, empower them to verify
their identity digitally with biometrics,
and enhance efficiency
Why NEC ?
50

+ years

50+ years of R&D and business experience

World

no.1

No. 1 fingerprint, face and iris ID technologies by NIST benchmark tests

700

+ system

Installed 700+ systems in 70+ countries
Case Study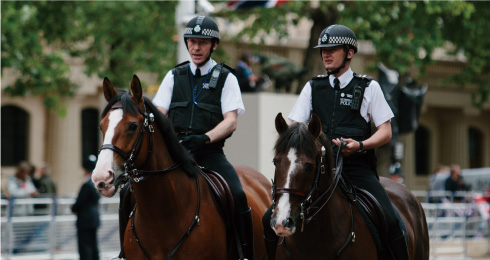 Metropolitan Police Service
Transforming Policing in London
Learn more
Ladies Professional Golf Association
Safer and More Enjoyable Events for All LPGA Stakeholders
Learn more