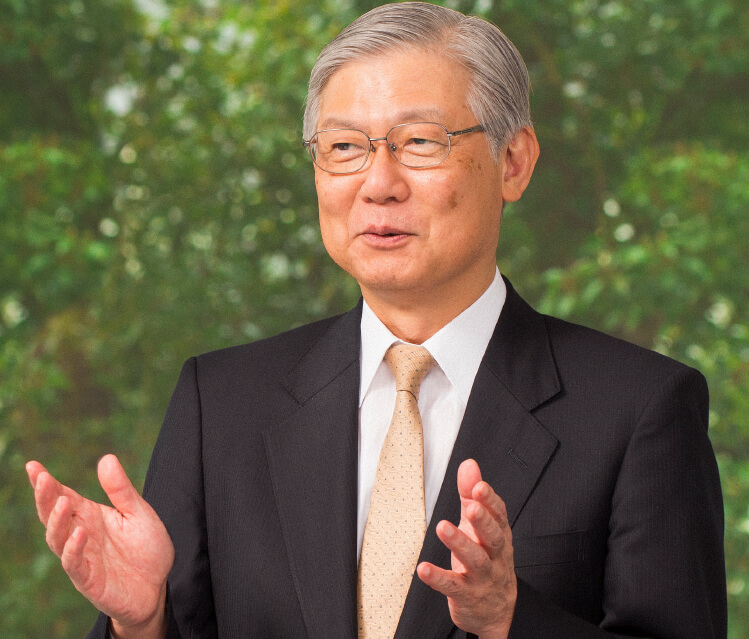 Top message
NEC considers Digital Transformation as not just a trend but a movement with a strong enough influence to change the industrial structure. Social and business values increase when things and contexts are digitally connected, digitalized knowledge becomes common assets, and artificial intelligence (AI) yields new findings.
NEC published the "Mid-term Management Plan 2020" in January 2018. In this plan, we make a firm statement that we accelerate the realization of safe and secure society by concentrating our efforts on global safety business, as a growth engine, while advancing Digital Transformation powerfully.
We strive to offer the value of safety, security, efficiency, and equality, which is essential for substantializing our slogan, "For all people, an abundant society." Working closely together with our customers and partners around the world, and leveraging the power of ICT, we, at NEC, are committed to achieving a sustainable society.
May 2018
President and CEO