Business
Changes to social and business environments, such as more complex and serious social issues and unpredictable situations, mean the digitalization of all aspects of society, as well as flexible workstyles, are more important than ever. NEC will develop innovative administrative tools, financial services and office environments to connect people and companies and shape industries and workstyles.
The future is already here
What if you could move into your dream neighborhood right now?

After falling in love with a seaside town while visiting it on a business trip, Mary has decided to make it her new home.
While taking her lunchbreak, she finishes up all the admin for her upcoming move on her phone. AI will automatically send the right information to the local government office, the utility companies, etc., and all Mary has to do is check the details and press "Confirm."
Just like that, she's done, and with time still left on her lunch, she decides to treat herself to some ice cream.

What if you could launch a business almost instantly?

Isabella is exchanging ideas in the communication area of her shared office when she realizes there is an unmet need for homemaker services.

She immediately logs into an AI matching system to look for an app developer and a supplier of the necessary professional-grade tools.

Before long, Isabella has assembled a group of potential local partners and is able to immediately verify their identities online. Having finalized her team, her concept for a new service is ready for launch.

Hearing clients rave about the team's thorough and reliable work, Isabella is already starting to form a new business idea in her head.

What if offices sparked new ideas every day?

Fernando goes into his company's shared office looking for ideas for his new business plan. Without breaking stride, he walks through the face-recognition security gate, which also checks his vital signs.
"Floor 5 is designed for open discussion and brainstorming. How about workspace A3?" the guidance system recommends, taking into account how busy each floor is and where Fernando's colleagues are working.
Once there, Fernando shares his plans with a coworker in the neighboring workspace, and she puts him in touch with someone at the India-Japan shared office. Up comes a life-sized projection, and it's almost as if they are meeting in person. The person's profile and areas of expertise are displayed beside him, helping make the meeting as smooth as possible, and Fernando comes away with some key insights for making his plan a reality.
Find out more about bringing amazing ideas to life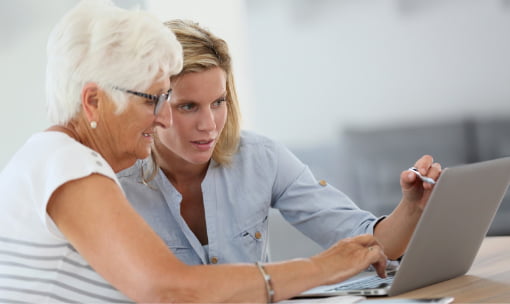 Nordfyn Municipality
One citizen, one plan:
How Denmark, a leader in digital government, ensures coherence across all public services
Nordfyn Municipality in Denmark and its partner institutions use KMD Nexus as a case management platform to improve collaboration and create more effective workflows across the areas of health, care, social and children. KMD Nexus acts as a joint hub for all information and assures standardized documentation, enabling direct exchange of benefits and action plans, preventing double entries and facilitating easier follow-ups on citizens' progress. Above all, it ensures a coherent health plan across a wide range of public segments and enables healthcare professionals to spend less time on administrative tasks and more time with citizens.

KMD Nexus is a market-leading healthcare software in Denmark. It is used by around 70,000 healthcare professionals across 70 of the country's 98 municipalities for administration and collaboration. Users have praised KMD Nexus' intuitive interface and the ability to access it anywhere, anytime. It also operates on an open platform, facilitating the smooth flow of relevant data. This convenience and ease of use has not, however, come at the cost of security. The system adheres to strict security measures and protects citizens' data. KMD Nexus is also well received amongst new customers passing all 82 takeover tests in the first attempt and on time over the past two years.
Words from the project team
Judith Poulsen,
Head of Healthcare & Rehabilitation in Nordfyn Municipality,
Denmark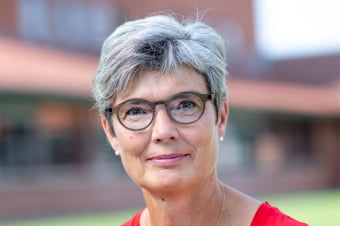 "It is important to establish coherence between our efforts and spend as little time as possible on documentation and as much time as possible with citizens."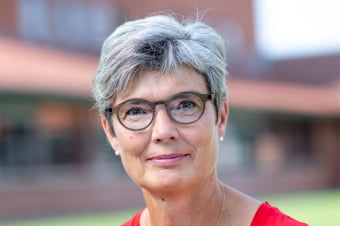 Words from the project team
Christian Scheuer,
Vice President, Health and Social,
KMD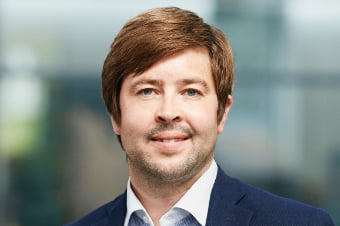 "KMD Nexus has been created as a secure, open platform to help facilitate and further develop the outstanding Danish healthcare system ensuring that citizen data is available, correct and easily accessible all the time. More than half of all Danish municipalities and regions use KMD Nexus in their daily work, and more than 25 external partners use the Nexus platform to deliver extra services to our customers. We call it a healthy eco-system…"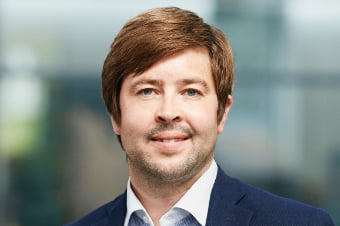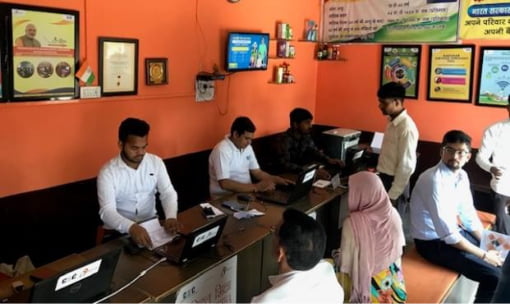 CSC e-Governance Services India Ltd.
Supporting the digital inclusion of 900 million citizens across rural India:
How insights from transaction data are being used to improve a wide range of digital services
NEC Corporation India, a wholly owned subsidiary of NEC Corporation, and CSC e-Governance Services India Ltd. (CSC SPV) have formed a strategic alliance to jointly develop and deliver new digital services to approximately 900 million citizens living in rural India. As part of this alliance, NEC India has become CSC SPV's third-biggest shareholder. NEC India and CSC SPV have also created a joint working group to develop innovative digital services for rural citizens.

CSC SPV was set up by the Indian government to oversee implementation of the Common Service Centres (CSCs) scheme. CSCs are access points to various digital services, such as essential public utility services and social welfare benefits, and contribute to a digitally and financially inclusive society.

NEC India and CSC SPV have previously worked together with leading Indian banks to provide financial inclusion services for residents not covered by traditional bank branches and ATMs. Building on that success, they are aiming to unlock new opportunities and bring additional value to citizens and CSC operators through this strategic alliance.

Every day, more than 470,000 transactions occur at CSCs across India. By leveraging NEC's expertise in areas such as AI and data analytics, NEC India and CSC SPV will elucidate insights from transaction data to launch new services or improve the variety and efficiency of existing ones, across a wide range of sectors, for the benefit of citizens.
Words from the project team
Dr. Dinesh Kumar Tyagi,
Managing Director,
CSC e-Governance Services India Ltd.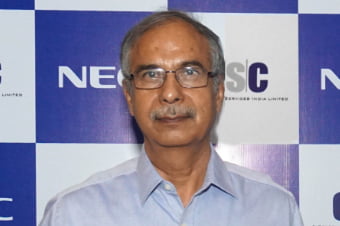 "The association with NEC India will help in utilising technologies for delivery of various services to citizens, especially those living in rural India. Education, financial inclusion and telemedicine are the areas where innovative technologies can be utilised to improve the quality of life for people living in rural India."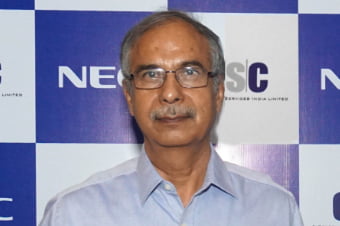 Words from the project team
Takayama Kazuyuki,
Associate Vice President,
NEC Corporation India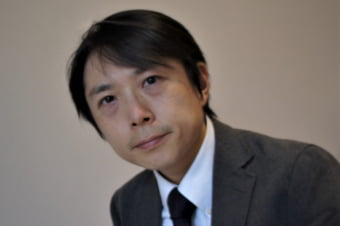 "We are delighted to extend our involvement with CSC SPV to digitally empower residents in rural areas. With this strategic alliance, our innovative technologies will unlock new opportunities like financial services, logistics system enhancement and healthcare support, etc., and bring additional value to citizens, CSC village-level entrepreneurs as well as CSC SPV."