City​
Societies are undergoing major changes, such as diversifying lifestyles and values. Working with citizens, industry, government and academia, NEC will promote inclusive, harmonious, and sustainable cities and mobility, to nurture attractive and livable communities for all.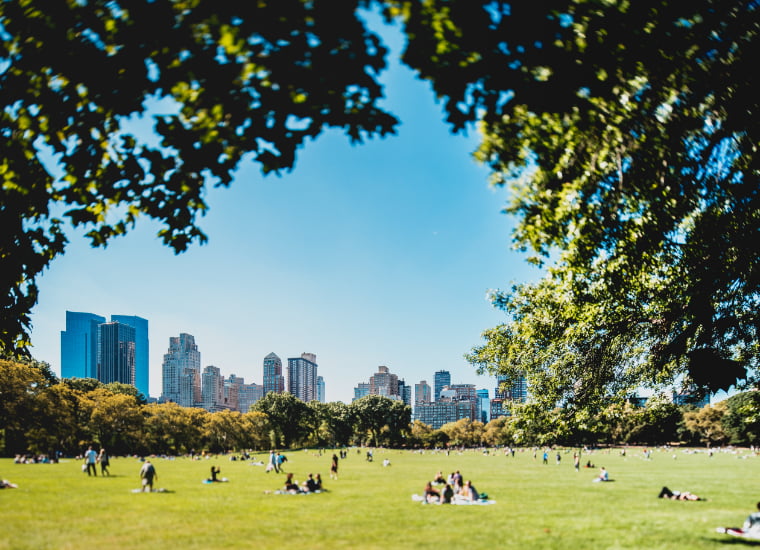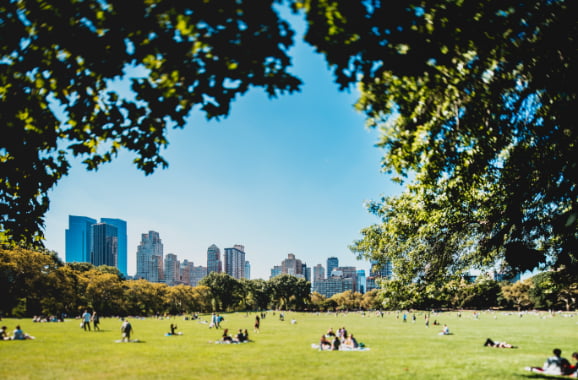 The future is already here
What if life in the city could be stress-free?

Mary's sister and 3-year-old niece have come to visit her in her new home.

"This place is great," her sister says. "Robots find and pick up trash on the street, and the local app has recommended a walking course that's great for parents with young children. On the way back, I think I'll use one of the local bike-sharing bikes."

It seems the town's cleanliness, convenience, and easygoing atmosphere have really won Mary's sister and niece over.

What if you could go wherever, whenever, without driving?

Rahul finishes work and heads out for dinner with his wife, Aditi. Without being prompted, his travel app sends him a notification with the best route for getting to the restaurant in time for their dinner reservation.
Following the instructions, Rahul first takes the automated community bus to the nearest station. The bus follows an optimized route based on real-time traffic data, such as traffic light and congestion information, saving valuable time. As the bus approaches the station, Rahul gets another notification, recommending that he take the light rail instead of the train as originally planned, based on the latest update about train times and predicted crowding.
As a result, Rahul arrives right on time for a lovely dinner date with Aditi.
Find out more about bringing amazing ideas to life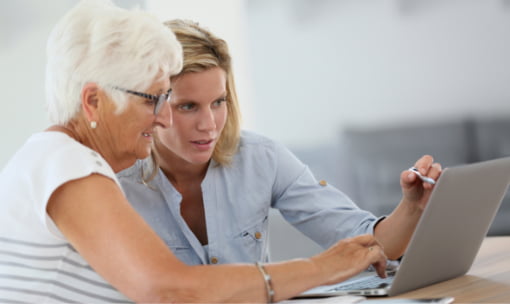 Nordfyn Municipality
One citizen, one plan:
How Denmark, a leader in digital government, ensures coherence across all public services
Nordfyn Municipality in Denmark and its partner institutions use KMD Nexus as a case management platform to improve collaboration and create more effective workflows across the areas of health, care, social and children. KMD Nexus acts as a joint hub for all information and assures standardized documentation, enabling direct exchange of benefits and action plans, preventing double entries and facilitating easier follow-ups on citizens' progress. Above all, it ensures a coherent health plan across a wide range of public segments and enables healthcare professionals to spend less time on administrative tasks and more time with citizens.

KMD Nexus is a market-leading healthcare software in Denmark. It is used by around 70,000 healthcare professionals across 70 of the country's 98 municipalities for administration and collaboration. Users have praised KMD Nexus' intuitive interface and the ability to access it anywhere, anytime. It also operates on an open platform, facilitating the smooth flow of relevant data. This convenience and ease of use has not, however, come at the cost of security. The system adheres to strict security measures and protects citizens' data. KMD Nexus is also well received amongst new customers passing all 82 takeover tests in the first attempt and on time over the past two years.
Words from the project team
Judith Poulsen, Head of Healthcare & Rehabilitation in Nordfyn Municipality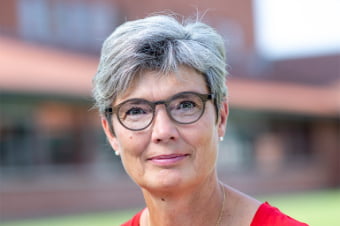 It is important to establish coherence between our efforts and spend as little time as possible on documentation and as much time as possible with citizens.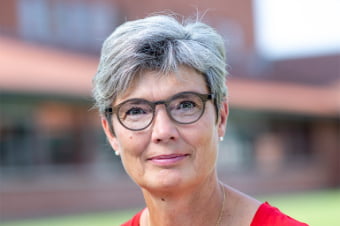 Words from the project team
Christian Scheuer, Vice President, Health and Social, KMD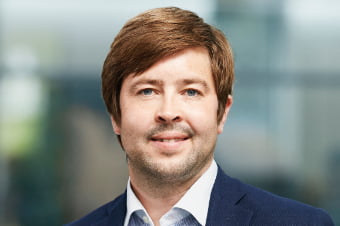 KMD Nexus has been created as a secure, open platform to help facilitate and further develop the outstanding Danish healthcare system ensuring that citizen data is available, correct and easily accessible all the time. More than half of all Danish municipalities and regions use KMD Nexus in their daily work, and more than 25 external partners use the Nexus platform to deliver extra services to our customers. We call it a healthy eco-system…