Environment
The world is at a turning point, facing global challenges such as growing demand for energy, food, water and other resources, the exacerbation of natural disasters by climate change, and ever more serious environmental issues. NEC will strive to preserve our precious planet, now and into the future, by visualizing the changes to the Earth and promoting the efficient and circular use of limited resources.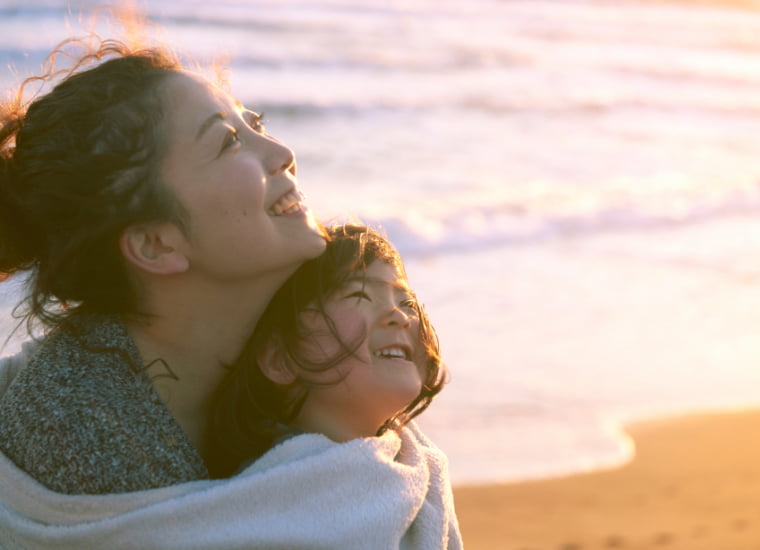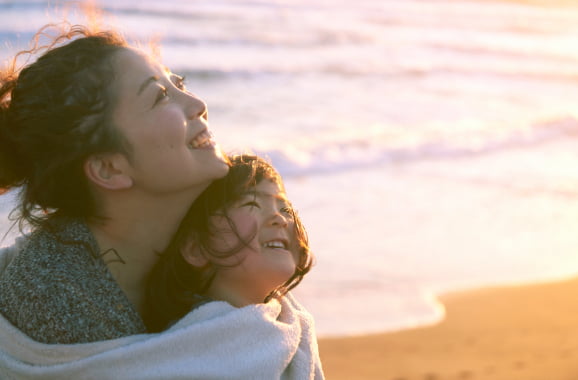 The future is already here
What if we could accurately forecast water-related disasters?

On a beautiful sunny day, Aditi is out taking a walk by the river. Suddenly, an alarm goes off on her digital wristband: "Warning! Monsoon upstream. Risk of flooding in three hours."

She quickly opens up an app on her phone and follows the real-time instructions. She hurries home to her husband Rahul and together they head for the safety of a local evacuation center.

What if shopping could help, not harm, sea turtles?

David is at the supermarket with his daughter Amy. He's choosing which hand soap to buy."Pick this one, Daddy! It's better for the environment," says Amy with a smile.

David scans the product with an app on his phone that displays how eco-friendly it is using an illustration of a smiling sea turtle. The bigger the smile, the more eco-friendly it is.

Up comes a sea turtle with huge smile on its face, with text that reads "Big Smile! 100%!"

What if climate change was no longer a threat?

It's 2070 and Ananya is talking to her grandma, Aditi. "A long time ago, the world was in real trouble. There were intense heat waves and flooding, and there was even the risk of some cities sinking into the ocean," says her grandma.

"What happened next?" asks Ananya."Well, the problem was CO₂ emitted into the atmosphere. So, companies took action, people started driving more electric cars, the way goods were transported changed, and so on. Luckily, with everyone working together, we were able to get CO₂ emissions down to almost zero."

With far fewer extreme climate events in the world, Ananya can enjoy the changing of the seasons with peace of mind.
Find out more about bringing amazing ideas to life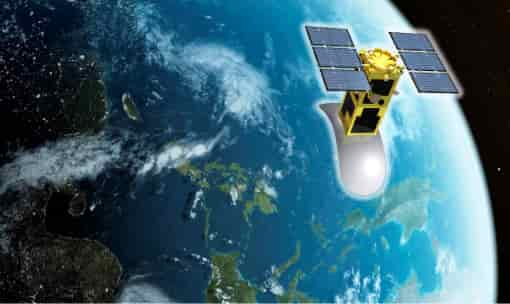 NEC
Visualizing natural disasters around the world:
The immense potential of high-definition observation satellite ASNARO-2
There are many problems that cannot be solved from a micro-perspective alone, such as large-scale natural disasters or worsening urban conditions. Demand is growing for Earth observation satellites that can visualize and forecast such issues. One such satellite is NEC's ASNARO-2. This small, light-weight and high-performance radar satellite was launched in 2018 and has been in operation ever since.

As a radar satellite, ASNARO-2 utilizes radio waves and is therefore unimpeded by environmental factors such as cloudy conditions, smoke from volcanoes, or nightfall. Furthermore, it is specially designed for high-definition observation and can identify relatively small objects on the ground such as vehicles or containers. In addition, ASNARO-2 was developed using NEXTAR, a standard satellite bus that is the accumulation of NEC's many years of satellite knowhow and experience, enabling quick and low-cost delivery, while maintaining high performance.

ASNARO-2 is an NEC-owned satellite and the company can provide a full spectrum of services, from developing operational plans, to obtaining and processing image data, and even handling the sale of images in cooperation with a partner company. NEC also aims to provide further value to customers by extracting valuable information from images.

In 2020, the company received an order for the manufacture and launch of the "LOTUSat-1" Earth observation satellite system for the Vietnam National Space Center. Through this, and similar projects, NEC intends to continue to contribute to realizing a safe and secure society with satellite observation technology.
Words from the project team
Kentaro Sakagami,
Executive Expert, Aerospace and Defense Marketing Division,
NEC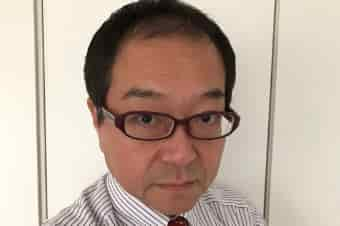 "NEC was the first Japanese company to develop and manufacture satellites, and in the half-century since, we have continued to be involved in their operation. At the request of the Vietnamese government, we have started the design and manufacture of this satellite system and the corresponding ground station, as well as related local human resource development. After long and arduous efforts, we are about to realize Japan's first export of an Earth observation satellite, thanks to the support of many relevant persons in both Japan and Vietnam. We will fulfil our responsibility as the manufacturer, with the sincere wish that this satellite will help to keep the Vietnamese people and their society safe. "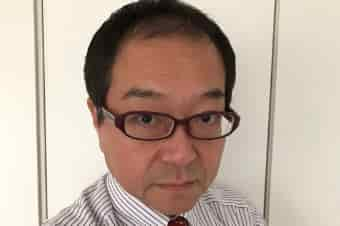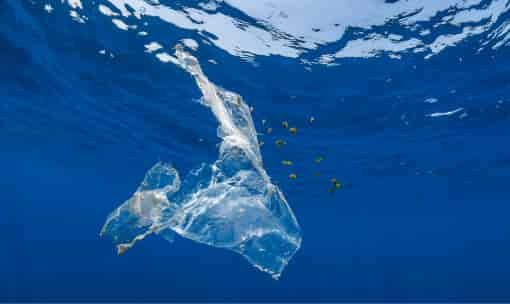 JAMSTEC
Combating worsening marine pollution with AI:
How image recognition techniques are being used to elucidate the state of microplastic pollution
In recent years, the world has been faced with the growing problem of marine pollution caused by microplastics measuring 5 mm or less, and its harmful impact on marine ecosystems. To tackle this issue, it is necessary to accurately grasp the state of microplastic-related pollution. This is a challenge given microplastics' minute size but NEC and the Japan Agency for Marine-Earth Science and Technology (JAMSTEC) are working together to overcome it. NEC has developed a system to automatically detect and measure microplastics from seawater and sediment samples at high speed by using AI-based image recognition techniques, and this system is supporting JAMSTEC's research to elucidate the state of marine pollution.*

The system leverages JAMSTEC's longstanding expertise in microplastic analysis, specifically a technique for staining microplastics in samples with fluorescent dyes. This allows video of the dyed microplastics to be taken with a fluorescence microscope. Next, image recognition analysis is carried out on the video data using "RAPID Machine-Learning," which incorporates the deep learning technology of the cutting-edge AI technology portfolio "NEC the WISE," and microplastics are automatically sorted and aggregated by size and shape at a processing speed of 60 per minute. NEC and JAMSTEC hope that this method will become firmly established and widely used for clarifying the state of microplastic pollution, which should, in turn, contribute to appropriate actions to prevent the release of microplastics into the ocean.

* This research is funded by the Environmental Restoration and Conservation Agency of Japan's Environment Research and Technology Development Fund (SII-2).
Words from the project team
Dr. Masashi Tsuchiya,
Deputy Group Leader, Marine Plastics Research Group,
JAMSTEC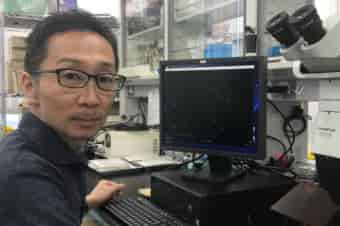 "The issue of marine plastics pollution, including microplastics, has been attracting a great deal of public attention. In order to understand the distribution and transport mechanisms of microplastics, it is necessary to process a large amount of environmental samples. In the previous analysis, the samples were picked up by hand and a microscope was used, but it was not possible to increase the number of samples analyzed due to the small size of the microplastics. For this reason, automated analysis was desired. We hope that RAPID Machine-Learning will help us to solve these problems."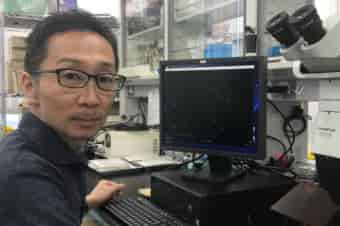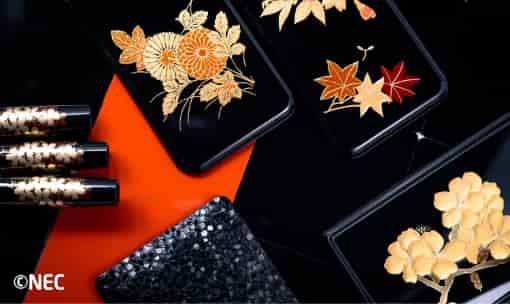 NEC
Redefining the concept of plastic:
A novel biomaterial with traditional Japanese aesthetics and excellent functionality
Pollution resulting from petroleum-based materials, such as the impact of ocean plastic waste on marine ecosystems, has become a significant global issue. Since the 2000s, NEC has been working to develop alternatives to plastic and, in 2016, it announced the launch of NeCycle®. This new material has the functionality of a bioplastic, as well as a uniquely deep and warm lacquerware-like black color. This special color was achieved through joint research with Yutaro Shimode, a renowned lacquerware artist. Beyond being a substitute for plastic, NeCycle® also offers added value thanks to its decorative qualities.

In collaboration with a printing company and other partners, NEC succeeded in printing a highly accurate copy of an elaborate work of maki-e (a traditional Japanese lacquerware technique in which gold or silver powder is sprinkled onto lacquer as a decoration), using NeCycle®. In addition, because it can be manufactured by injection molding just like regular plastics and does not require a color-coating process, NeCycle® can be freely crafted into a wider range of shapes than conventional lacquerware.

A further unique advantage of NeCycle® is that, despite having a similar level of durability to regular plastics, it biodegrades in about four years in natural environments, such as the ocean and soil. NEC hopes to introduce this material in a wide range of sectors, from high-end electronics, to interior decoration and car furnishings, thereby enhancing product functionality and sustainability, in a beautiful way.
Words from the project team
Shukichi Tanaka,
Research Manager, System Platform Research Laboratories,
NEC
"NeCycle® is a biomaterial made from a renewable plant resource that absorbs atmospheric CO₂. This unique material is a significant asset that contributes directly to the realization of a sustainable Earth. NeCycle® has also helped to foster connections between NEC and a wide range of new partners. NEC will continue to develop this technology with specific applications in mind and use it to contribute to creating a circular society."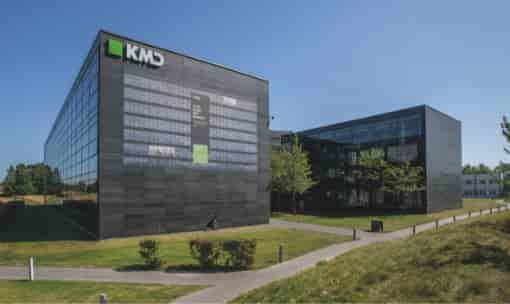 KMD
Tackling climate change in Denmark:
How NEC subsidiary KMD achieved 100% renewable energy use
Climate change is one of the biggest global challenges of our time. KMD, a subsidiary of NEC Corporation and the largest Danish IT company, works systematically to reduce our climate and environmental impact, which primarily comes from our datacenters, offices and our employees' travel. By far our largest climate and environmental impact is linked to our IT operations. KMD's overall climate target is zero CO₂ emissions from our own business activities by 2030. We are working systematically to optimize our operations in terms of reduction of energy spend and CO₂ emission.

At the same time, we know that digital solutions can reduce traffic and paper consumption, create an overview of energy consumption and optimize operations for our customers. We see our products as one of our biggest contributions towards giving customers a greener footprint. For instance, our KMD Elements service automates contract setups to incentivize a more green and balanced energy supply and demand. Meanwhile, KMD Spend Analysis identifies indirect carbon footprint sources from expense data.
In 2019, we increased our share of certificates of origin on renewable energy in order to reduce our carbon footprint. In 2020, we expanded the certificates to cover our entire energy spend with certificates of origin on renewable energy from Norwegian hydropower in order to further reduce our carbon footprint.
Words from the project team
Ditte Haugaard Clausen,
Lead Public Affairs & Sustainability Officer,
KMD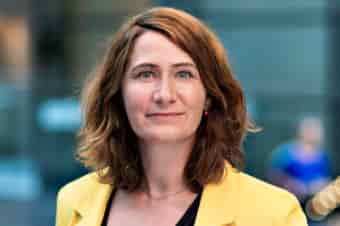 "We are proud of being able to commit to the zero-emission target by 2030. As a responsible company, we wish to contribute to climate action."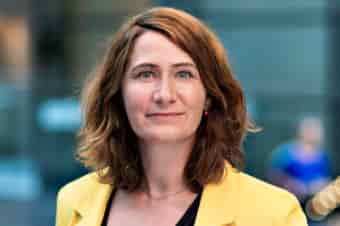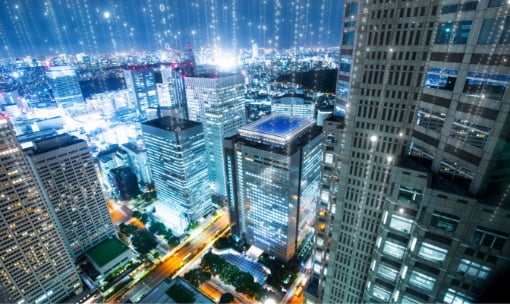 NEC
Transforming renewable energy:
Waste-free use of distributed energy with virtual power plants
Renewable energy has continued to grow in importance alongside worsening environmental issues. However, many challenges still need to be overcome before it can become a main power supply, such as the difficulty of balancing supply and demand due to large fluctuations in power output. To address this, NEC has developed the NEC Energy Resource Aggregation Cloud Service, which enables the aggregation of energy resources distributed throughout the city so that they act like a single virtual power plant (VPP). Our cloud service offers an adjustment capability to help balance the supply and demand with unstable power output.

NEC has participated in a demonstration project run by Japan's Agency for Natural Resources and Energy and has implemented various initiatives aimed at commercializing VPPs. Based on the successful result of the project, we have further improved our cloud-based service for businesses to utilize city-wide energy resources effectively and efficiently. As more businesses utilize our service, we will be able to offer an even greater adjustment capability, which will turn renewable energy into a main power supply. In addition, the more effective and efficient use of energy resources by businesses will contribute to cost reductions, the achievement of the Sustainable Development Goals, and the creation of greater environmental value, among other benefits.

, NEC aims to usher in a new reality for energy and society in cooperation with our customers. We are closer than ever to the day where most of our power comes from renewable energy sources.
Words from the project team
Yukiko Kojima,
Manager, 2nd City Infrastructure Solutions Division,
NEC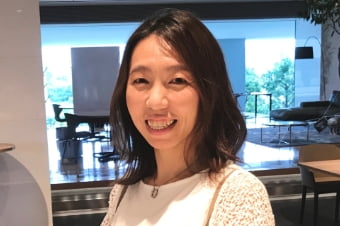 "The recent impacts of climate change demonstrate just how urgently society needs to decarbonize. This is a pressing task not only for the energy industry but for all businesses, and I believe that we can only overcome this challenge through co-creation among different companies.
My hope is to realize a carbon-free society for future generations of children, by collaborating with everyone who shares NEC's goals and sense of challenge."