Smart City Solution
Lisbon Council


NEC's Intelligent Management Platform makes Lisbon smarter
Industry:

Government / Public sector
Lisbon, the stunning capital city of Portugal, is a modern and cosmopolitan city that has retained its traditional heritage even as it steps up as one of Europe's leading smart cities. This is due to an intelligent city infrastructure platform that has allowed the city to integrate a range of data sources, which is used together with artificial intelligence (AI) and Internet of Things (IoT) technologies to collect, store and analyse data from across the city.
This innovative project is part of the Lisbon municipal council's initiative to make its city a liveable and sustainable place by using data to improve the services provided to its citizens and visitors. It has also introduced new levels of public safety, mobility, energy savings, waste management and operational effectiveness.

With its ambition of becoming a leading smart city, Lisbon has joined the European Sharing Cities project, along with other well-known smart cities such as London and Milan. In fact, Lisbon's town centre has become a "laboratory" for testing new approaches and technologies.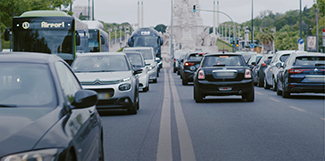 Tackling the complex web of data spread across disparate applications and locations
The Lisbon City Council faced the formidable task of improving the quality of life for its 500,000 inhabitants, while accommodating the influx of one million people who travel into the city each day. It realised that quality data is the key to good city management, but the information required was dispersed throughout a complex and inflexible network of disparate sectoral applications.

The council decided to embark on an innovative project to make its capital a future-ready 'smart city' by enhancing connectivity and utilising data to improve the services it provides for its citizens. Fundamental to this was to seek a partner who could help Lisbon build a smart city infrastructure platform that integrates a range of data sources. Eventually, the council decided to work with NEC, who met the different requirements.

"The United Nations 11th Sustainable Development Goals talk about safer transport, efficient resource management and more sustainability and resilience. Lisbon has a strong commitment to this and to achieve it, we needed a partner that could adapt to this reality," said Miguel Gaspar, Deputy Mayor of Lisbon Council. "The NEC Platform allows us to improve our processes and the platform tools are accessible to the entire community."
An intelligent management platform that aggregates, manages and displays relevant data
In collaboration with Lisbon Council, NEC implemented the Lisbon Intelligent Management Platform, a smart platform that aggregates, manages and displays relevant data gleaned from the municipality's information systems and from over 30 public and private institutions.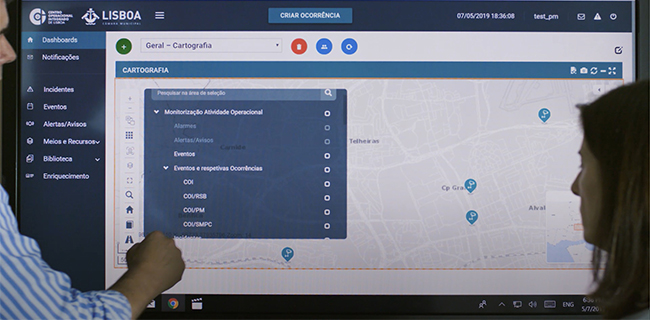 This platform has a new conceptual data structure and systems architecture that allows the information in the municipality's multiple sectoral applications to be integrated. This means that information can be consolidated with multi-format access to display the main indicators and vectors of the municipality, allowing a collaborative and integrated management of the city's operational activity.

"City managers of today have challenges that did not exist in the past. Citizens expect much faster response and many problems faced by modern cities can only be solved by intelligent platforms that integrate data to allow the government to be proactive and for different agencies to collaborate and act as one," said Joao Tremoceiro, Lisbon City Council's Chief Data Officer.

"The Lisbon Intelligent Management Platform allows us to gather this information and learn from the past so that we can see the future," said Mr. Tremoceiro. In addition, the platform has helped the council to monitor and manage traffic and transportation systems, waste management systems, and public safety service providers like the police, the fire brigade and civil protection.

Based on Fiware, an open source middleware platform, the Lisbon Intelligent Management Platform leverages the power of IoT technology and open APIs to collect, store and analyse data. A key advantage is the open, vendor-agnostic nature of Fiware, ensuring that the Lisbon City Council is not tied down to any specific technology supplier.

"It is very important that the Lisbon Intelligent Management Platform is an open architecture platform, because it allows us to avoid vendor lock-in, connect new pieces from different suppliers, as well as easily share our data with other organisations, universities or partners," said Mr. Tremoceiro.
Lisbon has since seen clear improvements in how the city is managed. "The efficiency of many city services have improved, due to the data collected through IoT sensors which is analysed and converted into useful insights for service managers and users," explained Joao Fernandes, General Manager of NEC Portugal.

In the area of waste management, approximately 2,000 smart garbage bins in the city are outfitted with sensors that tell when they are full. This has improved the efficiency of waste collection and resource management in Lisbon, as waste service employees are now able to clear the waste only when the bin is full.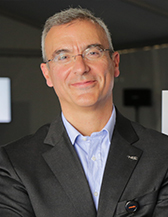 The Lisbon Intelligent Management Platform has also helped Lisbon to alleviate traffic congestion problems, and reap benefits in air quality, health and well-being. Lisbon's e-mobility initiatives include leveraging a public e-bike sharing scheme to encourage the switch from cars and other mobility modes to e-bikes, comprising conventional and electric bicycles.

"All bikes are associated with a mobile app that users need to rent the bikes. Lisbon mobility managers know in real-time how many bikes there are in each parking station – if it is full or empty – and the number of bikes in use at any point of time, as well as providing insights into mobility and how the city functions," explained Mr. Fernandes.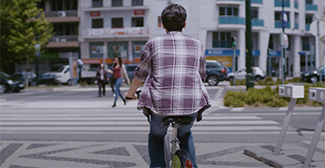 Another area of improvement is in Lisbon's public safety and security. Video analytics can quickly analyse and report any suspicious behaviour, providing the emergency service providers with real-time actionable insights.

This has helped the different government agencies respond to incidents and enable collaboration between the various public safety agencies.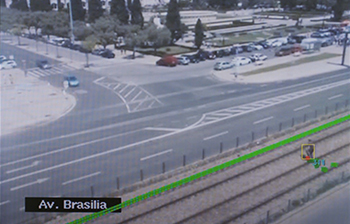 "Integrating the intelligent platform with all the emergency service players has allowed collaboration between different agencies, such as the Police, the Fire Brigade and the Civil Protection, and automated workflows for each type of incident. All the entities can now act proactively to address each type of occurrence, and allow the effectiveness of their operation to be monitored," said Mr. Fernandes.
Vastly improved city management has made Lisbon a welcoming, liveable and sustainable city
NEC platform has enabled the Lisbon Council to significantly improve mobility, public safety and security, efficiency in the management of the city operations, social cohesion and the quality of life of citizens.

According to Deputy Mayor Miguel Gaspar, "The biggest benefit of this project is to establish a better connection between the city and the citizens, allowing the creation of a smart city where all the information is integrated and everyone can have access to it. It has made the city more sustainable and resilient."

Lisbon has become a more welcoming and friendly city to all. And the Lisbon Intelligent Management Platform by NEC has been a vital part of that innovation journey.
Intelligent Management Platform makes the city of Lisbon smarter [2:32]