Public Safety
News
NEC sponsors the Safe Cities Index 2015 by Economist Intelligence Unit. Visit the Safe Cities Hub to read more.
Cities concentrate both human and capital resources, thereby promoting social and economic progress. Generally speaking, urban populations tend to be better off than their rural counterparts, with greater access to public services such as transport, education and healthcare, as well as higher literacy rates and life expectancy.

Driven by these benefits, the global population has tended towards ever increasing levels of urbanization. As recently as 1990, less than 40 percent of the global population lived in cities, according to World Health Organization (WHO) estimates. Presently, more than half the world's population lives in urban areas, and by 2050, this number will grow to 70 percent. Most of the growth in urbanization will come from developing countries, which are expected to double their urban population from 2.5 billion in 2009 to almost 5.2 billion in 2050.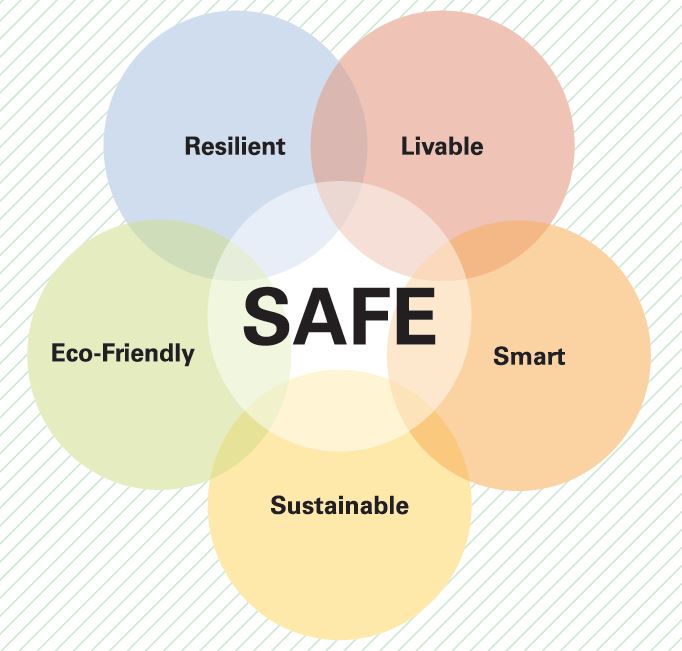 Regardless of a city's aspirations to be smarter, more sustainable,eco-friendly, resilient or livable, it needs to be safe first. Without safety as the foundation, any city will face challenges in scaling greater heights.

Without a sense of personal and property security, institutions and businesses cannot function and society cannot flourish. Ensuring that citizens feel safe is a multidimensional task, requiring governments to take a long term and broad perspective. The main challenges that all governments face are providing effective border control and law enforcement for both physical and virtual crime, as well as preparing for disasters, whether they be natural or man-made.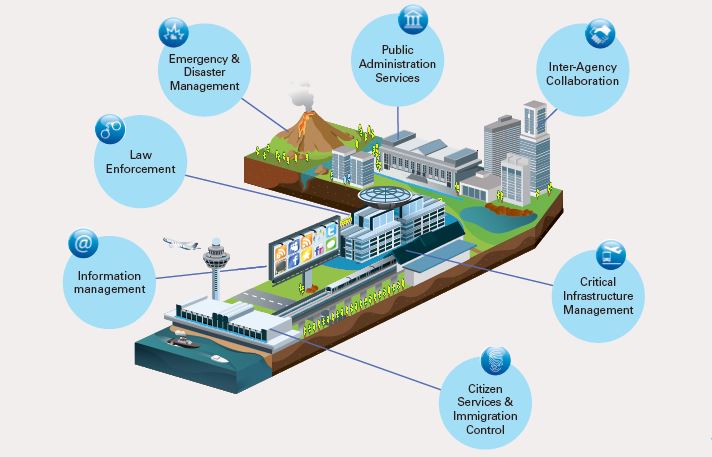 Live, work and play in safety -- 'Safer Cities' is an integral part of NEC's vision for Smart Cities, where people are able to live, work, and play in safety and comfort while also coexisting in harmony with the environment.
NEC offers advanced technologies and solutions to make this a reality.
---
PDF Download
---
Citizen Services & Immigration Control
Solutions that verify citizen identity to help ensure that citizens are able to obtain any public services.
Law Enforcement
Intelligence solutions for preventing crime, and other solutions that support police agencies, law courts, coast guards, customs, and other agencies involved in the maintenance of public order.
Public Administration Services
Solutions for offering food safety services, for preventing spread of infection through detection of viruses and other infectious agents, and other solutions that contribute to public safety and security.
Critical Infrastructure Management
Solutions for protecting critical infrastructures and public facilities to enable efficient and safe operations and services.
Information Management
Solutions that enable detection of crime indicators and forecasting of crime occurrences, and solutions for defense against cyber attacks.
Emergency & Disaster Management
Solutions that enhance preparedness against natural disasters (earthquakes, tsunamis, floods, etc.)
Inter-Agency Collaboration
Solutions that enable sharing of information among lots of independent agencies which are tasked to ensure security.