NEC Backup & Archive Storage
Data utilized during daily business comes with the risk of exposed to hardware failures and disasters such as fire. To protect data from such risks and ensure business continuity, a secure data backup solution is necessary. In addition, and also from a compliance perspective, long-term data storage is a mandatory demand.
HS Series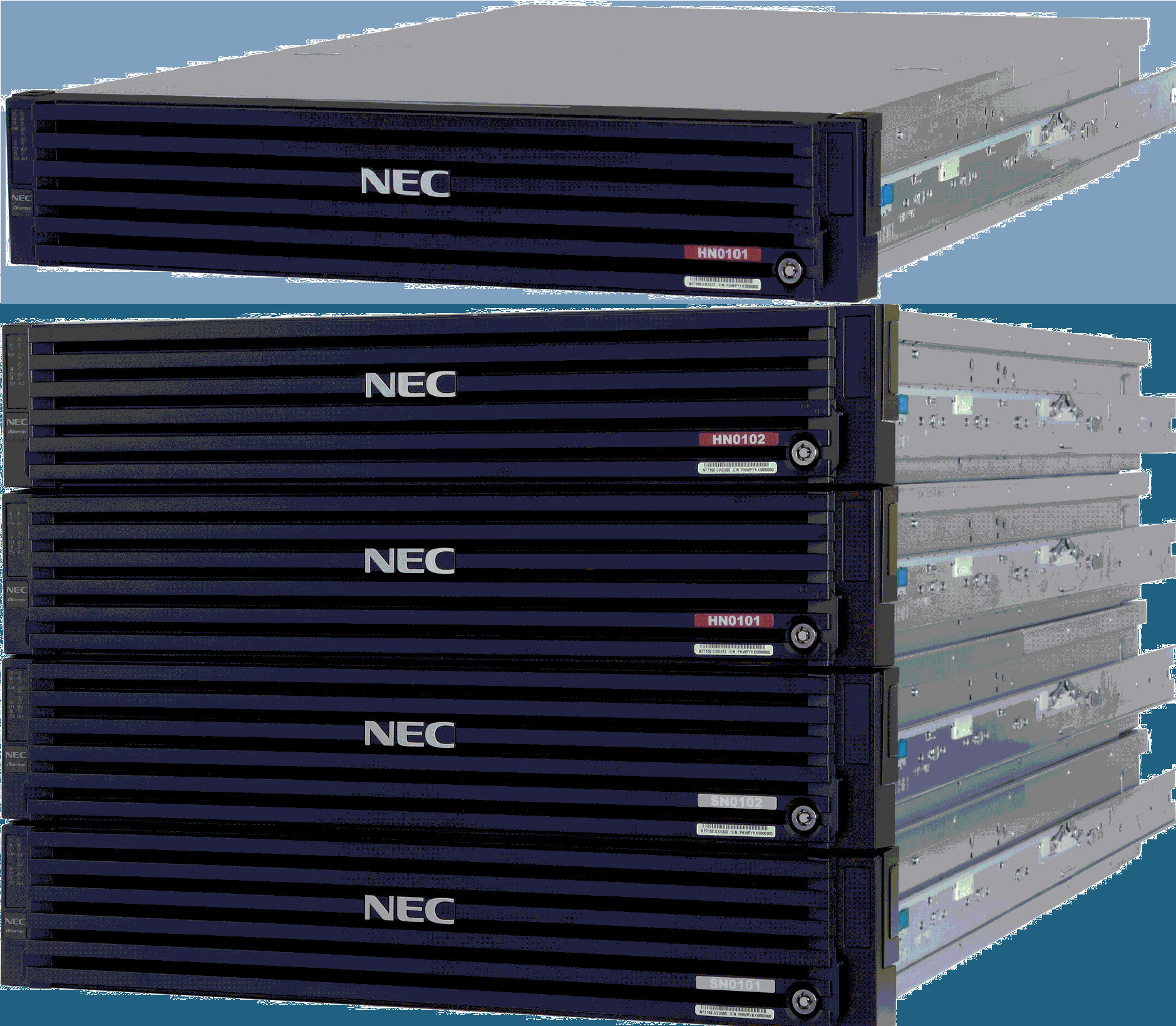 The HS Series is a next-generation secondary storage solution based on advanced grid storage technology, which is different from the conventional tape-based backup or disk-based backup technologies.


* NEC Storage HS series is sold as HYDRASTOR® in the United States of America.


Key Point
Disk-based backup products aim to achieve both the high-speed processing capability of disk and the cost advantage of tape-based backup systems. They are suitable for backing up data that can be highly compressed or data that requires generation management, as well as for storing data for a long period of time. By replicating the compressed data to a remote location, effective measures against disasters can be accomplished while keeping network costs low.
NEC Storage HS grid architecture, which incorporates multiple nodes into a mesh, allows you to add nodes without the need for system downtime and freely scale up processing capability as well as storage capacity. Additionally, with the "automatic optimal configuration" feature, data migration, when adding and removing nodes, is automatically processed. These technologies enable system upgrades that require fewer man-hours compared to that required when implementing a entire new solution.