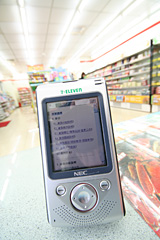 7-Eleven is known worldwide for its chain of franchised convenience stores. In Taiwan alone the company has 4,300 shops with another 300 opening each year. 7-Eleven shops famously stay open around the clock.

Keeping the shelves stocked with so many goods in so many outlets is a huge logistical operation in itself. Small convenience stores don't have stock rooms - it's all about moving goods as fast as possible.

What 7-Eleven Taiwan was looking for was a just-in-time monitoring system which would tell them exactly what stock needed re-ordering and when. But suppose the same technology could also give them detailed analysis of customer buying trends?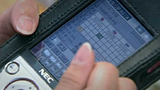 7-Eleven was a pioneer in the introduction of cutting edge total management systems – and is today the standard for the industry. The current 6th generation system is a leading product in the market due to NEC's long-term relationship with the client, based on achievements, trust and ever-evolving technology.
"I think NEC has the experience with Japan's 7-ELEVEN and has in-depth knowledge of the convenience store business," says James Hsieh, Vice President, President Chain Store Corporation.
The NEC technology involves the use of twin screens at the checkout. In addition to transaction details, the customer's screen is programmed to show current 7-Eleven promotions. At the conclusion of the transaction, the sales information on the cashier's screen is relayed to the store computer in a back office. By selecting a button the cashier also informs the computer of the buyer's profile by age and sex – female 19-35, male over 60 etc. In this way detailed analysis is available on a daily basis indicating who buys what and when.
But the check-out link is only a part of NEC's technology solution. What happens during the daily stock-take when the manager finds she's running out of an item? In her hand she carries NEC's hand-held wireless PDA from where she only need enter the item and the information is fed via the shop's computer direct to a central warehouse from where supplies will be dispatched on the next delivery.
NEC technology enables 7-Eleven managers to check inventory and both track and analyse sales with unsurpassed efficiency, which in turn delivers to their customers the very best of service.
And the best recommendation comes from Hsieh: "Through their support of hardware, software and maintenance, we feel at ease about handing the project over to them."